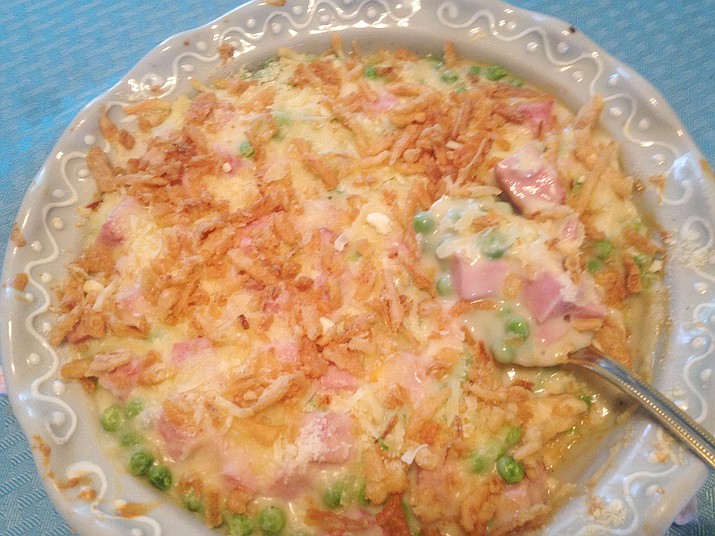 Originally Published: May 30, 2018 6 a.m.
We really liked this dish, and using the French fries instead of sliced potatoes gave it a new twist.
Served with a green salad or a dish of fruit, makes a great dinner.
Ham, Potato & Pea Casserole
Ingredients:
1 package frozen french fries
1 package frozen peas
1 1/2 cups ham (chopped)
1 can cream of celery soup
1 cup milk
1 cup shredded Parmesan cheese
1 cup French Fried Onions
Instructions:
Butter a 9x13 baking dish. First, put a layer of French fries in the bottom of the dish, then put a layer of peas, followed by a layer of chopped ham.
Mix the soup and milk together and pour over the ingredients, sprinkle cheese over the top, then sprinkle with French-fried onions.
Bake uncovered for 40 minutes at 375 degrees.