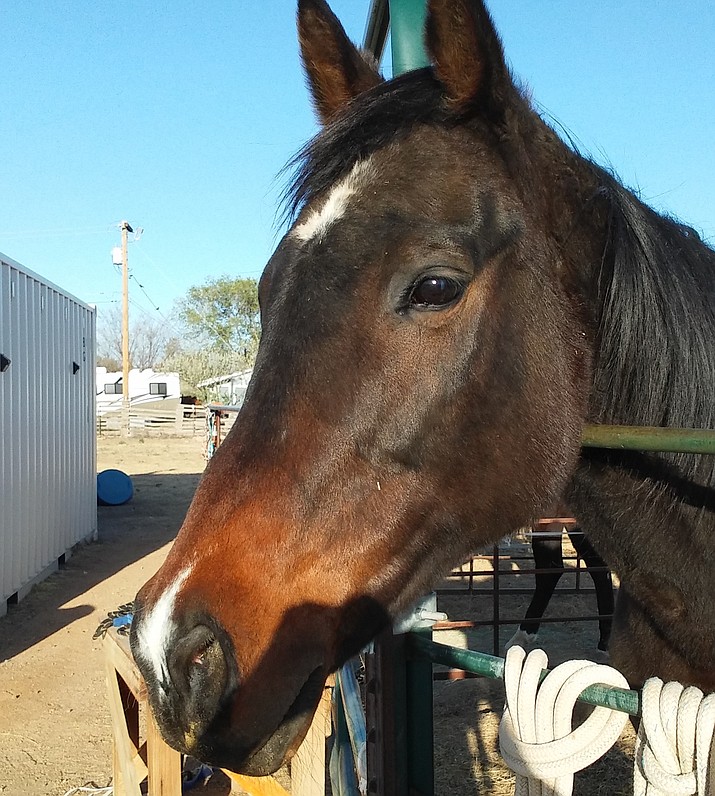 Originally Published: June 6, 2018 6:02 a.m.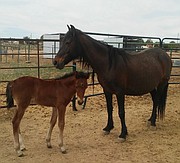 Taking care of animals is addictive, once you start it's really hard to break away from it said Blue Moon Rescue and Sanctuary Founder Candy Rotering.
A horse rescue and sanctuary, Rotering said Blue Moon has been in operation since 2016. It began after being part of a different horse sanctuary since 2007 and deciding it was time for her and some of the board to do their own thing, she said. The name Blue Moon partly comes from what happened the night she made the decision and partly comes from one of the horses, Rotering said.
"It was a blue moon in August," she said. "One of the horses that was with us and was with the rescue and stays with us … his name is Moon. It all just fell together."
Other than what Blue Moon started with, not many horses have been taken in, Rotering said. Since last October, the organization took in four, one of which was pregnant when it was rescued and has since given birth, she said. It doesn't adopt many out because most of them are too old or damaged to be ridden and while two of them are adoptable as companions, nobody is interested in them, Rotering said. A couple have passed away in the last year as well, she said.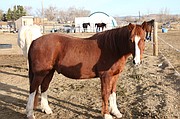 Two that Blue Moon have taken in are a donkey and an Arabian Gelding who are inseparable, Rotering said.
"He is 38 years old, which is very old for a horse, and the donkey is 26," she said. "They've been together for nine years."
Though the horses can't be ridden, they still have a lot to offer, Rotering said. Developmentally disabled adults from Helping Hands visit the horses a couple times a month, she said.
As far as how the animals are fed, feed is pretty strict, Rotering said. Since sugar isn't good for animals and alfalfa is high in sugar, the horses are fed Bermuda Grass hay, she said. Additionally, since they're grazing animals, they have food 24/7 but it's put in hay nets and tied on fences to the horses have to walk to eat and walk back to get water, Rotering said. They get their exercise and it's more like grazing for them so they eat more slowly, she said.
Blue Moon Rescue and Sanctuary survives on occasional donations and profits from the hay the Blue Moon Horse and Hay club sells, Rotering said. It has no paid employees and few volunteers, she said.
Sometimes, Blue Moon gets calls from people who say their horse is too old and can't be ridden anymore, Rotering said. They'll have to figure that one out elsewhere, she said.
"We can't take horses like that," Rotering said. "We're taking the ones that have been abused, neglected, headed for slaughter."
For more information about Blue Moon Rescue and Sanctuary, visit www.bluemoonrescue.org.