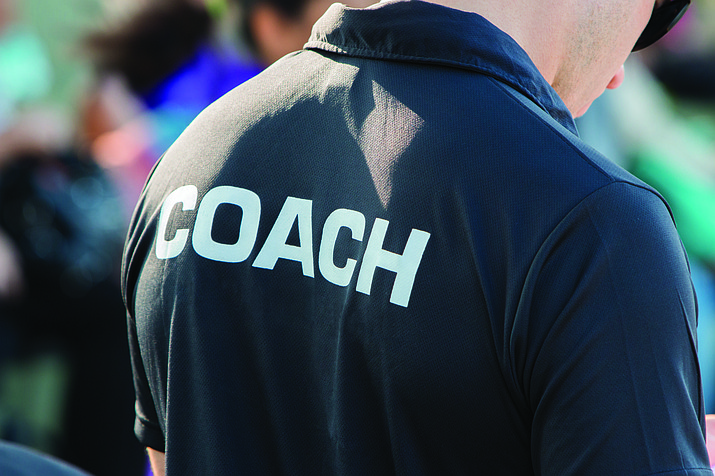 Originally Published: March 11, 2017 6:02 a.m.
Updated as of Sunday, March 12, 2017 6:01 AM
EDITOR'S NOTE: This column is Part 1 of a three-part series discussing the AIA legislative council's vote March 3 to allow coaches to practice year round. Look for Part 2 in a coming edition of The Daily Courier.
Peer pressure. It drives us to do things we never thought possible of ourselves, good or bad, and in the high school athletic arena, it takes on its own form.
Unmonitored peer pressure can be considered another form of bullying, on a lesser scale, and with the AIA's recent vote to allow prep coaches to practice year round, our young athletes will experience it more than ever.
Those quote-on-quote "Alpha Males" out there reading this right now are probably shaking their heads, "Suck it up, you'll be fine!"
I'm here to tell you up front, as a former high school and college athlete, if a coach had the ability to demand and expect my presence for year-round practices, the uncomfortable peer-pressure meter would skyrocket.
And not just from the coach, but from teammates.
I played football, basketball, softball in the summers and a handful of other sports in my teen years. I was lucky enough to play college basketball, albeit a small NCAA Division III college in
Wisconsin.
Hypothetically, if a high school basketball coach said to me, "We are practicing three times a week from the start of school until November when the season starts." I'd say, "Well I have football practice and games, so I'll be focused on that."
I'd probably cringe while saying it, but I'd still say it.
The coach would surely understand, right? Would my teammates? Would the parents of those teammates understand? Maybe if I was the best player, but what if I wasn't? What if I was the third or fourth best player, or a role player? Or even a youngster trying to make the team for the first time as an underclassman?
Organized practices would go on without me and other players would receive reps that I would have otherwise received, but instead decided to play another sport.
That's more time for the basketball coach to view other players, evaluate, trust and eventually lean on in the future.
Do you know what kind of pressure that puts on a 16 and 17-year old kid? To think they may lose a spot on varsity because they chose to play another sport?
What if that "other sport" isn't even their favorite? Would a young athlete chose not to bother in fear of losing his or her position with the team and sport they love the most?
It's almost like we've just automatically built in a way for kids to give an excuse NOT to play multiple sports.
Even if the coach was honestly fine with an athlete not attending offseason practice, and goes out of his or her way to say, "You'll receive an unbiased look when the season begins."
Is that even humanly possible?
Folks, listen. This happens already! As a longtime coach in the high school arena, I've seen firsthand other coaches in a round-about way hint to their players, "If you don't participate in my offseason program, you'll have a hard time making my varsity squad."
If you're shaking your head and think this doesn't happen, stop fooling yourself.
Does that happen everywhere? Certainly not! Most coaches are great about promoting other sports and pushing their kids to participate.
But what kind of administrative control does the athletic director have? How much support does he or she receive from the principal, the superintendent and the parents themselves?
Speaking for myself, I'm a big proponent of playing multiple sports, and I always pushed my former players to do so.
Did I have an offseason program? Of course, but it was in the summer after school and didn't interfere with other sport seasons because they weren't in session.
Club sports began this whole mess of specializing in sports, giving parents and their young athletes an unrealistic expectation of a college scholarship.
Do club sports help get an athlete seen by college coaches? Yes. That is a fact. It doesn't guarantee a scholarship, however. Only 5 percent of high school basketball players receive an opportunity to play in college.
In the meantime, while playing basketball year round, or another sport of their choosing, what has the athlete had to endure? How will their mental health or physical wellbeing be effected?
I guess we'll find out.
Brian M. Bergner Jr. is associate sports editor for The Daily Courier. Follow him on Twitter, Instagram and Periscope at @SportsWriter52, or on Facebook at @SportsAboveTheFold. Reach him by phone at 928-445-3333, ext. 1106.