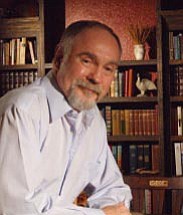 Will Williams is a contributing columnist for the Chino Valley Review and Prescott Valley Tribune newspapers.
Recent Stories
In October of 2015, Chino Valley High School students took advantage of a rare opportunity.
In 1961, a history teacher at Skull Valley School, by the name of Mina Munderloh, with the help of a second teacher, instructed six elementary grades in one classroom.
One day in 1949 or 1950, I discovered a strange piece of furniture in our living room in Indianapolis, Indiana, where we lived at the time.
I lived in Columbus, Ohio, up to the age of 19.

The Chino Valley Morning Lions Club is proud to announce that it has been another outstanding year in the service of local nonprofit organizations and residents who qualify for sight and hearing assistance.
All this time I thought my One Man's Rant column was appearing in a couple of "local, small-town" weekly newspapers, the Chino Valley Review and the Prescott Valley Tribune.
I've had it with the current crop of cable TV shows!
At last! I can now announce with great confidence that I have found the Olympic event in which I can excel — the Men's Skeleton Competition.
My wife and I recently watched an endless sequence of Winter Olympics figure skating events. There were team events, single events, short programs, long programs and special events ...
The first time I fell in love I was 17. She was 16. We attended the same high school and worked part time at the same grocery store.