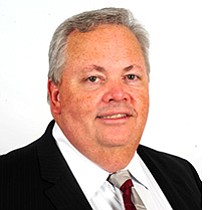 Recent Stories

We received a lot of feedback to some recent columns I've written, though many readers mistakenly called them editorials.

Long before adulthood and reality teach us otherwise, one of the greatest aspects of being young is that no limits have been placed on our dreams.

After arriving in Beijing in December 2013, my friend Peng gave me a "welcome to China" package to help me during my two-week vacation.

I met a young man, let's call him Sam, who is a student at Arizona State University. We had a lot in common, including both being Sun Devils, Doctor Who fans and love of movies and video games.

College board leaves motorsports off its agenda, again
The man who is trying to bring a motorsports facility to Chino Valley's Old Home Manor says it appears Yavapai College has no intention of allowing it, but school officials won't come right out and say so.

Chino Valley High student competes in Vegas competition
Shaun Woodsum of Chino Valley says he's been blacksmithing since 1991, so he was a little bit more than skeptical when a friend made a request.

CVUSD lowers requirements for being a sub
The substitute teacher for the band students at Heritage Middle School looked a little familiar. It was Chino Valley Unified School District Superintendent John Scholl.

It wasn't until after graduating from college that I noticed my favorite authors all had something in common.

The Chino Valley Review looks back at what were the top local stories for each month of 2016.
Members approve possible medical marijuana zoning change
The Chino Valley Town Council has been trying to put an industrial park to bring jobs and tax dollars to the town for years.