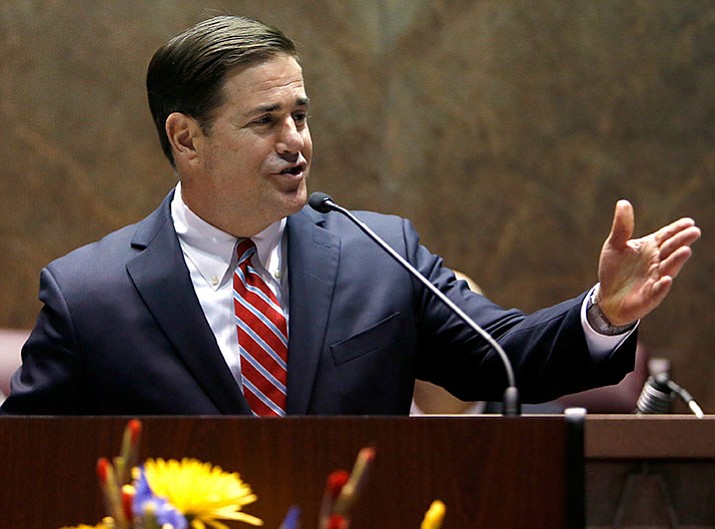 Arizona Gov. Doug Ducey led the charge before the session by calling on cities and towns to "put the brakes" on plans to raise the minimum wage or mandate other employment regulations such paid sick leave.
Stories this photo appears in:

The state's new higher minimum wage is here to stay.