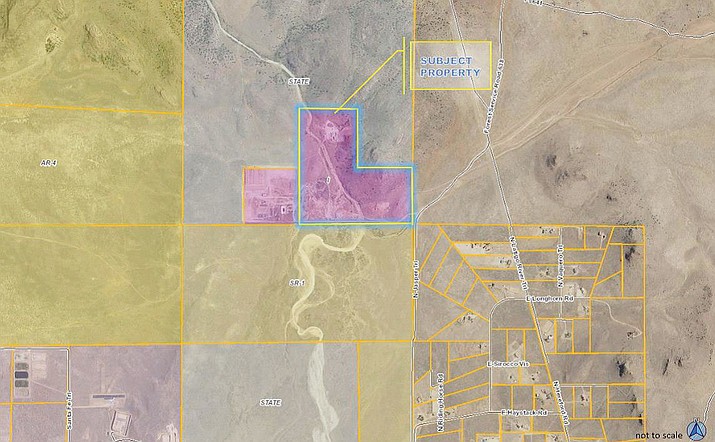 Originally Published: May 16, 2018 6 a.m.
The Chino Valley Town Council unanimously approved a conditional use permit for a hot mix asphalt plant located at 4820 E. Perkinsville Road at its meeting May 8.
Located northeast of the town, the site is currently being used to mine hard rock and the asphalt plant would be portable, said Associate Planner Alex Lerma. The applicant, Jim Fletcher, also plans to reduce the emissions which was a concern brought up during a neighborhood meeting, Lerma said.
"One of the property owners had a question about emissions," he said. "Fletcher responded that (the Arizona Department of Environmental Quality) regulates air quality of the site."
The Planning and Zoning Commission had forwarded the request in April under the conditions that Fletcher comply with all federal, state and local regulations as well as complete required permits by state and federal authorities prior to the start of the plant, Lerma said.
Staff went further than state law, which requests that property owners within a 300 foot radius are notified, and went in a 600 foot radius to notify property owners of neighborhood meetings regarding the project, he said. There have been no calls or emails voicing concerns and there were none at the planning and zoning meeting as well, Lerma said.
While there was no traffic impact study done, according to Lerma, Public Works Director Frank Marbury said that Perkinsville Road is currently under town maintenance but will look into the legalities of whether or not Fletcher can help the town maintain the road. That's something that Councilman Corey Mendoza said he would encourage to go forward.
"His plant will have an impact on Perkinsville Road," Mendoza said. "It would be nice if he could then pitch in and help maintain it."
The number of trucks that will be on the road will vary depending on projects, said Fletcher. Some weeks there might not be any, but some weeks there might be six to eight every two hours, he said.
"We would like to help with Perkinsville Road," Fletcher said. "We would like to help maintain that."