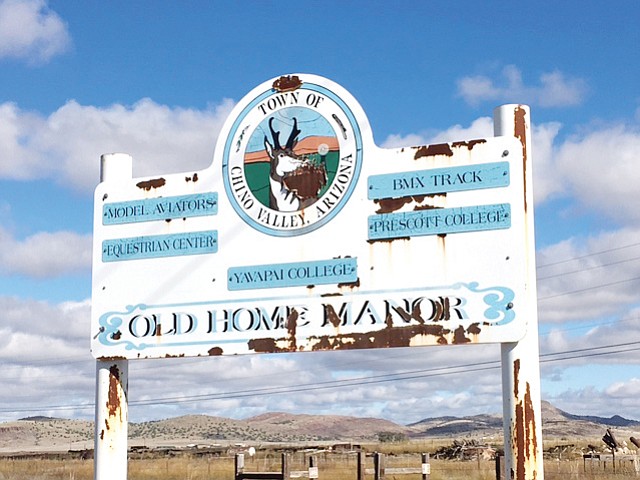 Originally Published: May 16, 2018 6:02 a.m.
The Chino Valley Town Council unanimously approved up to $21,200 to EPS Group for master planning services for Old Home Manor at its meeting May 8.
In 2017, the town entered into an agreement with EPS Group to provide professional consulting services for the Town on the Hold Home Manor Industrial Park project. In January, Town Manager Cecilia Grittman said $22,500 had been paid to the consulting firm. The $21,200 is an amendment to the original agreement.
The Economic Development Subcommittee saw and reviewed the new amendment to approve the money in April and it was recommended that it be brought to the town council for review and approval, said Economic Development Director John Coomer. There was $30,000 budgeted and Development Services Director Jason Sanks went through it and reduced a number of items because of skills set she had, Coomer said. As such, the cost went down significantly, he said.
"The EPS Group, the conceptual plans and scope of work was determined by the Old Home Manor Industrial Park Committee," Coomer said. "The scope of work is to drill down basically what the property's going to look like, what the traffic study's going to look like, vehicular/pedestrian access and a number of follow up items including the reports to the council"
The reason the Economic Development Subcommittee brought the amendment to the council was because of the dollar amount, said councilwoman Annie Lane who noted she is also on the subcommittee.
Councilman Corey Mendoza, who is on the subcommittee as well, said that at this point, it should be the final expense of where the town is going.
"We're going to kind of hold at this point," Mendoza said. "We took this to the point of creating a good introduction to anybody that may want to locate here."
The intent is to keep the overall plan for the industrial park flexible rather than trying to focus too much on the type of industry desired, Coomer said.
"You never know. If we decide we want X and Y walks in the door, we want to be able to take care of Y," he said. "The general nature of the work that they'll be doing and the scope of work and the entrance and traffic patterns and general look and feel of the park is going to be more than adequate for what we'll do to develop the Old Home Manor plan.