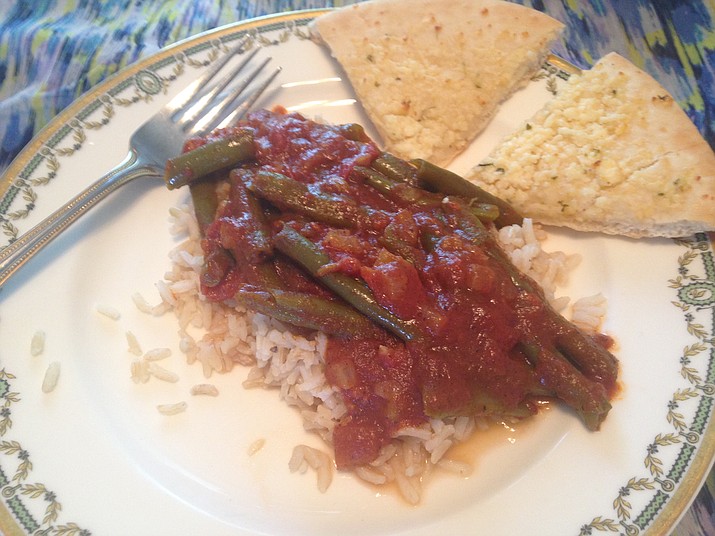 Originally Published: May 16, 2018 5:55 a.m.
I was asked to do a vegetarian dish so here is one a friend of mine gave me that I think you will like. These spices are different than I have ever used with green beans, but it is really a delicious dish. I hope you'll try it.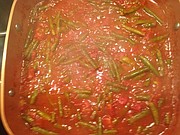 "Lebanese Green Beans & Tomatoes"
2 tablespoon olive oil
2 tablespoons butter
1 medium onion (diced)
4 cups fresh green beans (cut in pieces)
1 15 ounce can diced tomatoes
1 15 ounce can tomato sauce
2 tablespoons Lebanese Spice mix
2 cups white wine
"Lebanese Spice Mix"
1 tablespoon ground cinnamon
1 1/2 teaspoons sea salt
1 teaspoon ground nutmeg
1/2 teaspoon black pepper
1/2 teaspoon ground allspice
Mix spice ingredients and store in air tight container.
In a large skillet heat butter and olive oil and saute onion until soft. Stir in green beans , diced tomatoes, tomato sauce, and spices. Simmer until beans are tender, stir frequently. As the beans simmer, add 1/2 cup of wine at a time stirring well. Serve over rice.