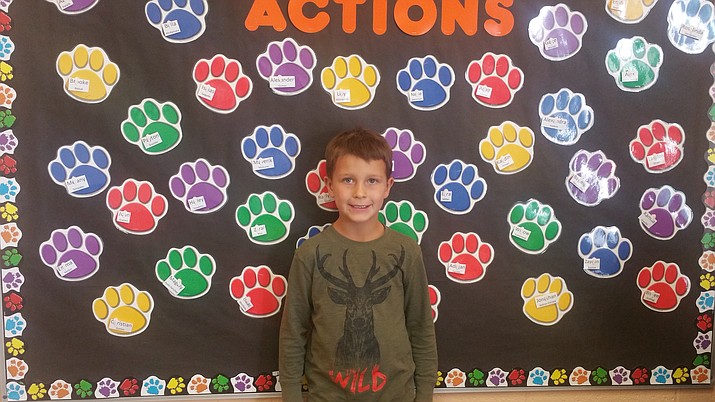 Originally Published: May 9, 2018 6 a.m.
Gage Woods is a first grader at Territorial Early Childhood Center.
Gage is a wonderful example of what it means to be a TECC Cub. Gage demonstrates kindness, caring, compassion and respect every day he comes to school. His caring nature makes him a wonderful friend who is always willing to help those around him. On the playground, he stops to make sure everyone has a friend to play with. In the classroom, he is always willing to share and lend a helping hand.
Gage is also a hard worker who never gives up! He tries his very best at everything every day. His positive attitude and determination is a great example to his peers.
Gage loves his family and enjoys telling fun stories about what they did over the weekend. He also loves playing with his friends and math!
You're an amazing young man Gage! We are so proud that you are a TECC Cub!

Information and photo provided by Chino Valley Unified School District.