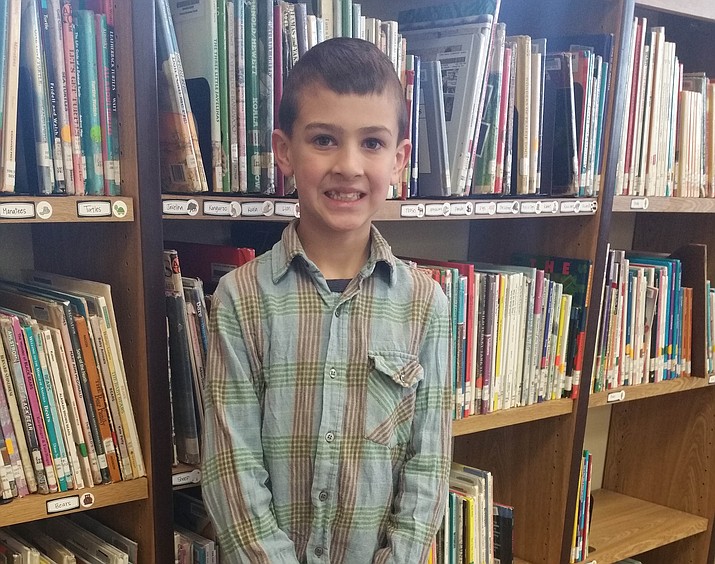 Originally Published: March 7, 2018 6:01 a.m.
Meet Enzo Wiley, a second grader at Territorial Early Childhood Center. He is exceptional – he is always leading with his heart, caring about others and loves to be a helper to all who are around him. He is always ready to share things that he is passionate about with others. When you ask Enzo what he is going to be when he grows up, after thinking for a moment he replies, "When I get bigger I would like to make books, because reading is awesome and books are so important." He is noble – he will be found playing with everyone at recess and is always doing what is fair for everybody. He is zippy – Enzo has a new love for basketball, whether he is playing for his team or catching a courtside game that has come to town, he just loves it! In the classroom, he is always ready to go for the next learning activity. In addition, Enzo is optimistic – he is often pointing out to his peers the silver lining of every situation he finds himself in. As his teacher, I am inspired by the enthusiasm and spunk that Enzo brings to the class every day.
Information and photo provided by Chino Valley Unified School District.