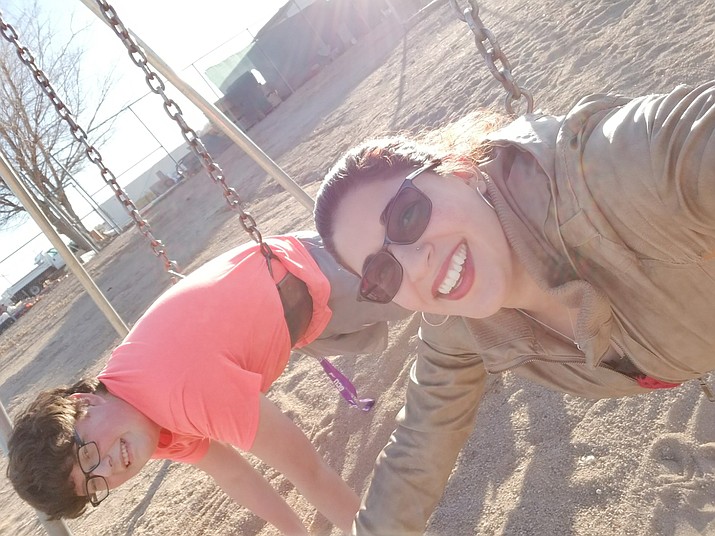 Originally Published: March 7, 2018 6:03 a.m.
Chino Valley High School senior Glorielis Soto said she's been coming to the Chino Valley Teen Club every day since it opened about two months ago, when the Boys & Girls Club of Central Arizona opened the Chino Valley location in January.
"I was honestly really happy," she said. "I get to see my friends more than I usually do."
Other than at the Teen Club, Soto said the only other time she's really able to see her friends are at church on Wednesdays. At the club, she can hang out with her friends and do her homework, which is a lot better than staying home and doing nothing, she said.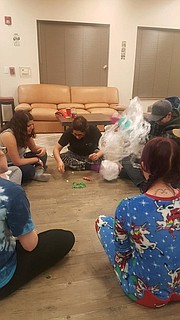 In the two months since the club opened, things are going well and the teens are getting along well with each other, said Ester Richardson, the site manager.

"They're good about including each other in different activities," she said. "Sometimes they'll be playing video games for about an hour or more and then all of them want to play a board game, and they'll all come together and do that. We had a lock-in recently, and we played a bunch of games."
The club is open to teenagers 13 to 18 years old or until they've graduated from high school. Soto is 19 years old and graduating this year, she said.
The teens who come to the club are hoping more will come, Richardson said. Most find out about the club through word of mouth, with friends inviting their friends and coming in clusters, she said. Right now, staff is planning some programs specific to what teenagers are dealing with in the hopes that will help more teens come and develop some skills, Richardson said.
"This months' theme is bullying," she said. "We're going to get them involved in doing different things to get the word out about bullying and how to treat people the right way. Next month is money matters, so they're going to learn some financial skills they can incorporate into everyday life."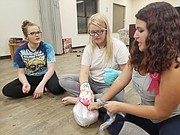 Another idea is college readiness month, Richardson said. While these themes will carry on from month to month, the plan is to focus on a certain subject each month, she said. They're also discussing ideas of what to do during spring break with the possibility of a dance, Richardson said.
The club is located at the Community Center, 1615 Road 1 E. For more information, call 928-776-8686.
A teen council also meets there on Fridays at 4:30 p.m. to decide on events, activities and projects for the club. For more information about the teen council, call 928-227-1971.