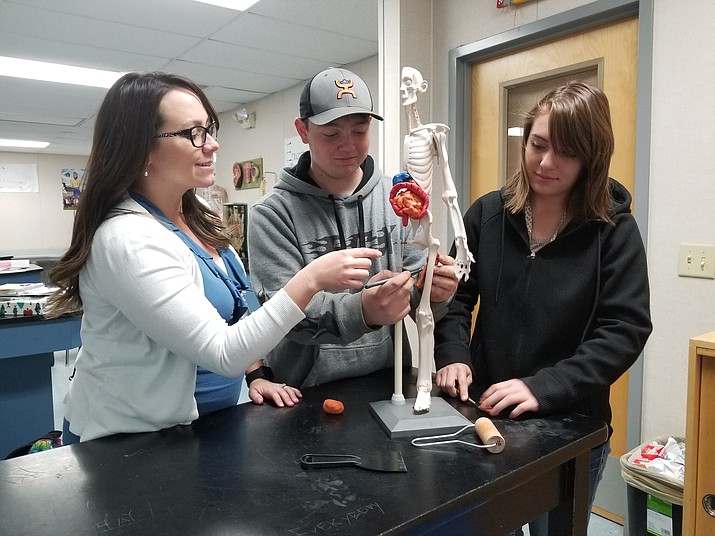 Originally Published: March 7, 2018 6 a.m.
Chino Valley High School has announced it has received a $4,278.74 STEM grant from the Toshiba America Foundation (TAF).
These funds will support the Anatomy in Clay CTE instructional methods enhancing the Anatomy and Physiology classroom through daily hands on instruction, according to a news release.
Using a hands-on approach, lessons will be supplemented with a cross curricular engagement between art and anatomy. With Anatomy in Clay materials students will be guided toward mastery in anatomy and physiology, using clay to build the human body layer by layer.
After students understand the movement of the natural body we will use clay to build prosthetics, trying to artificially simulate the natural processes we have learned about, said Heidi Wolf, CVHS Principal.
"I am excited that our students will have an opportunity to use their different learning styles to learn about the anatomy and physiology of the human body," Wolf said. "This will also provide them with opportunities to use this knowledge in different health related careers.

"Currently, we have a number of students who are dual enrolled at our local college (Yavapai College) and are interested in pursuing a career in Sports Medicine, Medical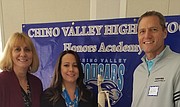 Assisting, Nursing, or Phlebotomy. I think these and other students would benefit greatly from this grant."
Toshiba America Foundation's grants fund projects designed by individual classroom teachers. This "direct-to-teacher" approach brings immediate results.
Teachers are able to change the way they teach Science, Technology, Engineering and Mathematics (STEM) subjects because the grant supports equipment for hands-on experiments and inquiry-based approaches to the curriculum, the news release states.
TAF believes that STEM is a lot more fun than just reading a textbook, according to the release. TAF grants provide teachers with the tools they need to be more effective educators. The grants make the classroom a more exciting place for both teachers and students.
Information and photos provided by Chino Valley High School.