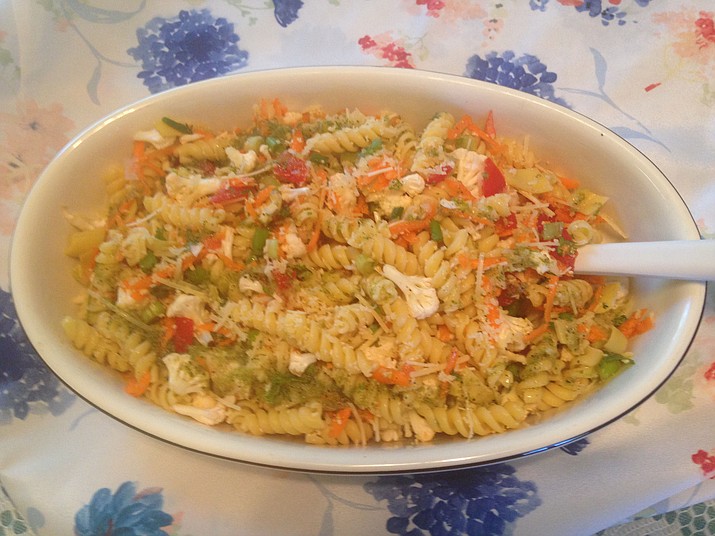 Originally Published: June 13, 2018 6 a.m.
When the hot summer days hit, I try to make nice cool dishes for our meals.
This veggie pasta salad is healthy and tasty, and goes well with any grilled meat for those Father's Day get-togethers. Happy Father's Day!
"Garden Veggie Pasta Salad"
2 cups spiral pasta
1 small can of Artichoke hearts (in water)(chopped)
2 medium tomatoes (chopped)
1 cup cauliflower(florets)
1 cup carrots (shredded)
4 green onions (chopped)
1/4 cup Romano cheese (grated)
2 tablespoons fresh cilantro (chopped)
"Dressing"
1/3 cup Avocado or Olive oil
3 tablespoons lime juice
2 tablespoons red wine vinegar
zest from 2 limes
1/2 teaspoon sea salt
1/2 teaspoon pepper
1/2 teaspoon garlic powder
Cook pasta according to box directions, drain.
Whisk dressing ingredients together and set aside.
Combine veggies, cheese and pasta. Chill for at least 1 hour. Pour dressing over pasta and veggies just before serving. Enjoy!