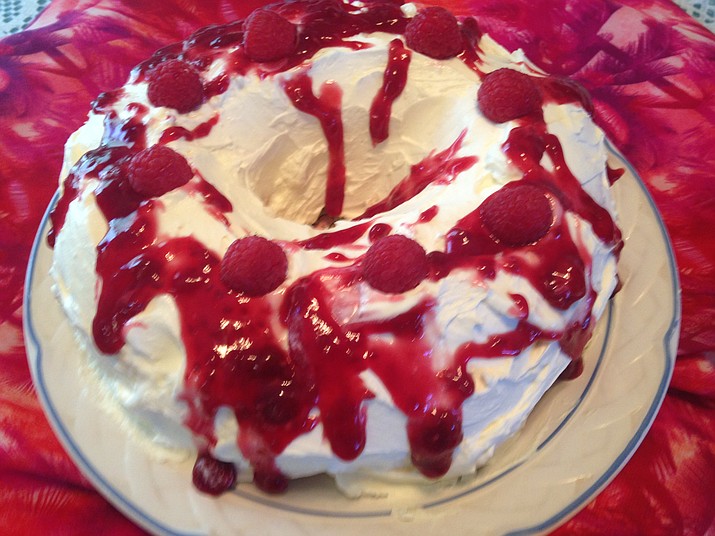 Originally Published: June 6, 2018 6 a.m.
I love any recipe with Mascarpone cheese in it, and this frosting is so delicious, just slightly sweet and very creamy. My family loved it!
1 package French Vanilla Cake Mix
(bake as directed on box) in a bundt pan, let cool
"Cream Frosting"
1 container of Mascarpone cheese
1 cup heavy cream
1/3 cup powdered sugar
1 teaspoon vanilla pinch of salt
Put all ingredients into a bowl and mix with mixer until mixture thickens.
"Raspberry Sauce"
1 can raspberry pie filling
1 cup fresh raspberries
1/2 cup orange juice
Put ingredients into a sauce pan heat stirring well.
When cake is cool, frost with cream frosting, and drizzle raspberry sauce over the top. There will be sauce left to put on each piece of cake served if wanted. Keep cake refrigerated.