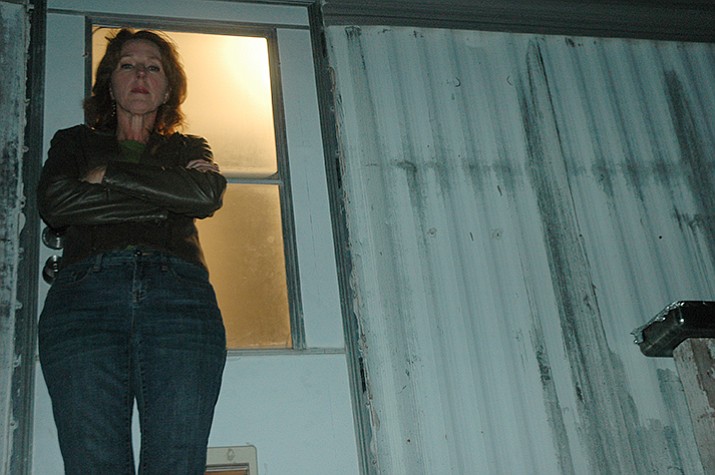 Originally Published: January 10, 2018 6 a.m.
After wrangling with the landlord and management of Chino Valley's Mountain View Mobile Home Park, Susanne Nardozzi's eviction went to court Tuesday, Jan. 2 where it was dismissed by Judge Glenn Savona.
Nardozzi said she moved into the park in June 2017 with a leased option to buy the trailer and a number of issues starting in October which were detailed in a story last week. Nardozzi was given an eviction notice in December which Leonard and Tamara Zavaliyenko, the attorneys representing the park, say is because she did not pay her rent for that month.
Mike Friend, property manager at Mountain View Mobile Home Park, stated one of his duties involves collecting rent and he did not receive rent for the month of December. A five-day notice and a seven-day notice to pay or quit was sent, Friend stated. He was aware of her receiving both notices, he said.
Nardozzi acknowledged that she received the five-day notice. However, she said she never received a seven-day notice. Daughter Valerie Kern, who resides with Nardozzi, also said she was seeing the seven-day notice for the first time on Tuesday.
There was communication with Nardozzi concerning paying the rent, Zavaliyenko said. The communications indicated she would pay the rent for the months of December and January and then move out, she said. Zavaliyenko maintains that as of Tuesday, the rent still had not been paid.
"Just delay tactics," she said.
Savona dismissed the eviction because Nardozzi never received the seven-day notice, then it was insufficient, he said.
The attorneys representing the park have the chance to appeal the decision, he said.