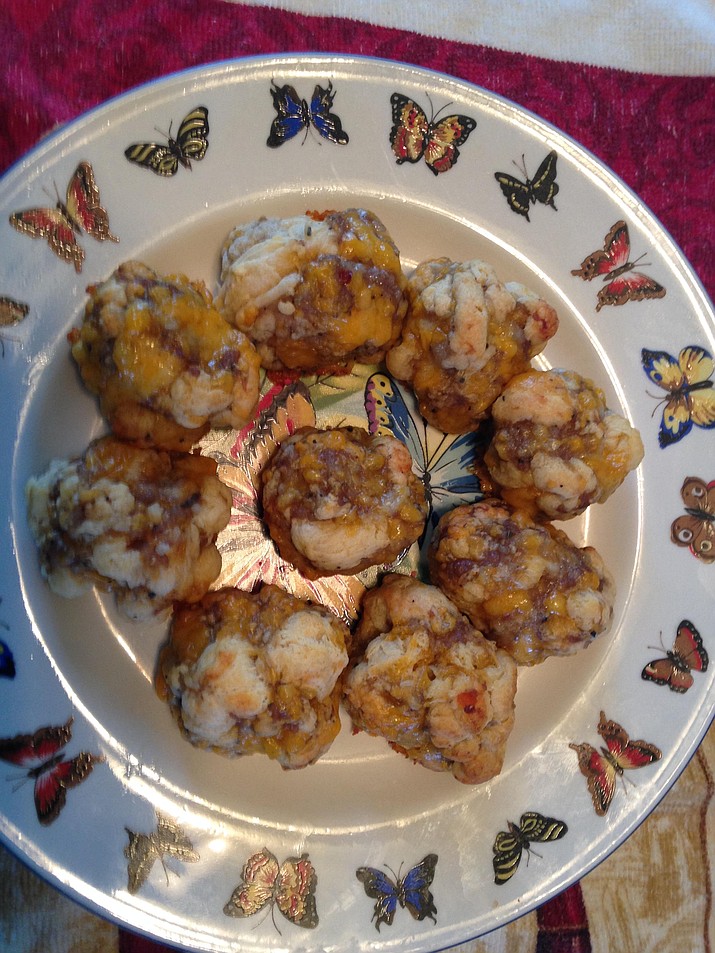 Originally Published: January 10, 2018 5:50 a.m.
These cheese sausage rolls are a great addition to a steamy hot bowl of soup or stew. They taste great and are simple to make.
Sausage Crescent Cheese Rolls
1 pound bulk sausage (regular or spicy)
2 cups shredded sharp cheddar
1/2 teaspoon dried basil
1 can (8 ounce) refrigerated crescent rolls
1/4 teaspoon each salt and pepper
2 tablespoons flour
In a large bowl using your hands mix sausage, cheese, basil, salt and pepper.
Unroll dough, coat each side with flour, then using a pizza cutter or knife, cut dough into tiny ¼-inch pieces. Mix dough pieces into sausage mixture in small amounts until well blended.
Form into 1-1/2 inch balls, place on a greased 15-inch by 10-inch cookie sheet and bake 17 minutes or until browned. Bake at 375 degrees.