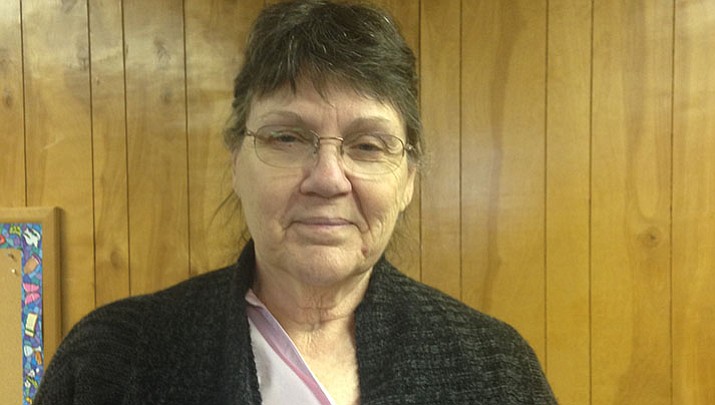 Originally Published: February 28, 2018 5:50 a.m.
Kairos ministry – meaning God's time – is an international prison ministry, where groups of Christians go to prisons (inside ministry) or meet on a weekend (Friday through Sunday) with women who have been impacted by incarceration themselves or by a friend or family member (outside ministry).
Donna Norris of Chino Valley has been involved since 2015.
"This Bible-based program is based on things different churches have in common rather than denominational differences, and is run by a council in various parts of the state, nation, and world. As volunteers we go through 36 hours of training, and a church minister has to sign saying each person is qualified," Norris explained.
"Our team of about 25 women volunteers go for a weekend and meet with about 30 women. It is a closed campus where we have music, good food, instructional talks, and personal testimonies. Our team pays its own way but the program is free for all those wishing to attend. We have ladies we call (Angels) who will drive to pick those up to help them get to the weekend program," Norris added.
Norris also does "inside Kairos," which is to establish the Kairos Christian community inside prisons by transforming the love and forgiveness of Jesus.
"Both men and women do this program, men go to the men's prison and women go to the women's prison (Perryville) with the same activities.
"The men and women who attend are called by the prison chaplain. We don't ask them any questions, the important part is to listen and show God's love," Norris said.
Some women on the teams have served time and give testimonies of how they handled it and how they have changed their lifestyle to be able to stay out of prison, she said. After a person has been to one of these weekend events, statistics show that repeat offenders has been reduced by 70 percent.
These Kairos teams also go back to see these people once a month.
"I was a teacher for 30 years and you always wonder if the work you did was effective. I feel I'm doing God's work and you know without feedback that God will use whatever I do to further His kingdom," she said.
Anyone who would like more information or would like to volunteer to help or give a donation, should visit www.kairosprisonministry.org.