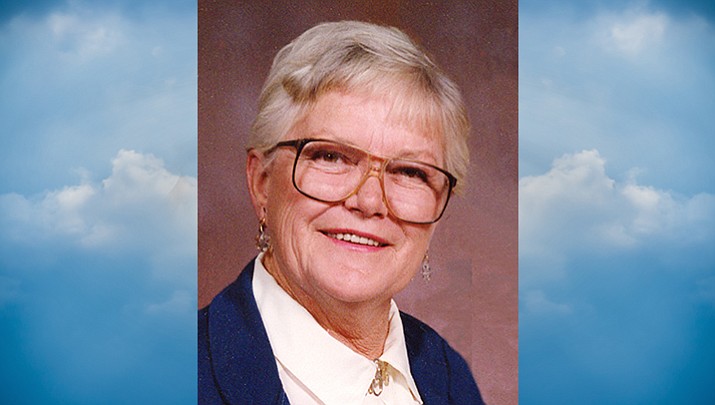 Originally Published: February 28, 2018 6:01 a.m.
Alison (Hunter) Currier, 86, a long-time resident of Chino Valley, Arizona, passed away on Sunday, Feb. 11, 2018, at home, surrounded by her family. Alison was born Aug. 24, 1931, in Farmington, New Mexico, to William and Ruth Hunter.
Alison grew up in Clarkdale, Arizona, and majored in art at Arizona State University. She was an artist who loved painting, drawing, sculpting and jewelry-making and was a member of the High Desert Artists Guild, holding many offices including President. She also did graphic design for department stores.
Alison raised German Shepherds for show and was the trainer for the Vegas Valley Dog Obedience Club, in Las Vegas, Nevada. Later, she and her husband owned and raced horses throughout the Southwest and Canada.
Alison is survived by her husband, Donald Currier; and her children, Michael McKee, Erin McKee and Mary Klingler.
Information provided by survivors.