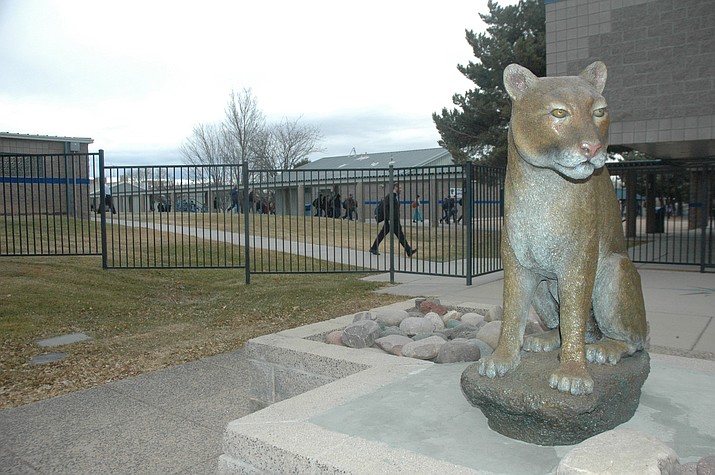 Originally Published: February 28, 2018 6:03 a.m.
In a recent editorial we wrote that "it is a bad mix: when people drive a vehicle while drunk or high on drugs." Of course. Adding to that, however, was the poignant conclusion — "If you see something, say something" — which can apply to many other scenarios as well.
Consider last week's incident on the Chino Valley High School campus.
On Wednesday morning, Feb. 21, police were investigating an alleged school shooting threat against Chino Valley High School that caused panic throughout the community. The Chino Valley Police Department (CVPD) received a call from the high school regarding the alleged threat at about 8:50 a.m., said Vince Schaan, spokesperson for the Chino Valley Police.
The challenge was that the threats had been posted on social media and widely circulated.
"[Chino Valley High School] had received reports from a couple students that someone was threatening to shoot up the school at 2 p.m. (Feb. 21)," Schaan said.
In the wake of the school shooting in Parkland, Florida, earlier this month, admittedly tensions are high. In that tragedy, 17 people died and scores more were injured.
Sadly, social media has become the go-to — when the best call is to alert the police.
In response to the alleged threat, to put parents' minds at ease, CVPD posted an officer at every school in Chino Valley for the entire day.
The good news is all of this is avoidable. In addition to making the choice not to perpetuate the problem through social media, there is something more we can all do. "See something, say something," police have repeated time and again.
That goes for the students as well as adults.
"We just wish that if someone hears something, to report it to us instead of pass on possible hearsay or rumors furthered through social media," Schaan said. "If they have information, call us so we can check into it and verify the validity of it before rampant rumors get spread. It's hard to look into 50 false reports instead of one valid report."
As First Lady Melania Trump said at a press conference on Monday, "We must all practice responsible social media habits."
In the end, whether it is an impaired driver we see going down the road, someone being harmed … or merely needing some assistance, or something such as a threat we witness through social media, … make the call.
Police say the best solution in an emergency is to call 911. Otherwise, dial 928-636-4223.
If you see something, say something.