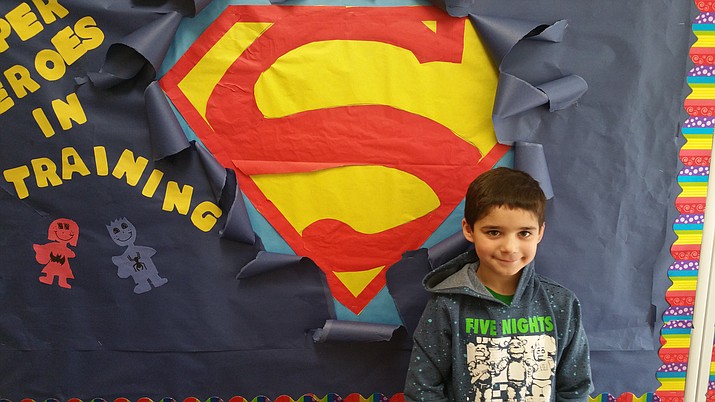 Originally Published: February 7, 2018 6 a.m.
The Chino Valley Unified School District student of the week is Ethan Hayden of Territorial Early Childhood Center. Ethan works hard every day to learn as much as he can.
Despite his learning challenges, he always participates in class and does his homework almost every day. Ethan is very talented at telling stories and he is working on learning to write them. At recess, Ethan likes to play hide and seek with his friends.
Ethan is kind to his classmates and teachers and helps whenever he can.
Ethan enjoys playing video games with his Daddy. Grandma says he is a great helper when it is time to clean the house. His favorite color is blue and his favorite toy is his robot named Cosmo. He is really good at making robot noises. He likes Flash because "he is super speedy." Ethan likes to eat cheeseburgers and ice cream.
I am glad Ethan is in my class this year!
Information provided by Chino Valley Unified School District.