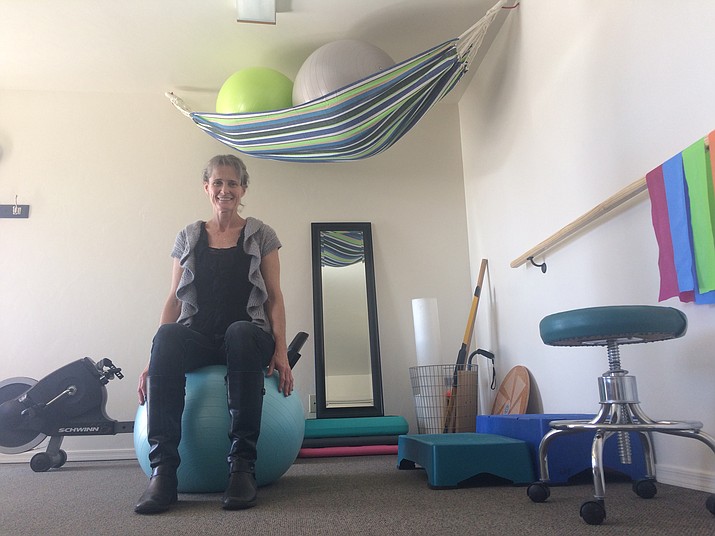 Originally Published: February 7, 2018 6 a.m.
Leslie Terrell once had a physical therapy clinic in Chino Valley in 1999, but she moved to Prescott, where she lived.
She's recently relocated to live in Chino Valley, opening Beyond Physical Therapy, 110 W. Center St., Suite A2.
"I thought it would be nice just to be closer to home," Terrell said. "I do see a need here since there's only one other place."
Terrell said she treats any kind of pain and dysfunction on anyone from children to seniors. All of it is hands-on, she said. She helps her patients restore proper alignment with exercise and movement therapy that helps them to stand and move better to reduce stress, Terrell said.
She treats everything from acute injuries, car accident injuries and sports related injuries to chronic pain, pre-surgical pain and post-surgical pain, she said.
The most difficult part of getting the clinic set up was getting credentialed with insurance companies, she said, complaining of the long drawn out process that takes weeks and is very confusing, Terrell said. Other than that, everything else has been straightforward, she said.
"I've been doing a lot of marketing, mostly to doctors' offices, and have already had a couple new referrals from doctors in town," Terrell said. "We did the Chino Valley Health and Wellness Expo and met a few people in the community. Everybody seems very supportive and welcoming."
Terrell said her goal is to provide the highest quality service to Chino Valley. When she worked in the area previously, she said she enjoyed the people and loved where she worked. She also supports local businesses, Terrell said. In setting up, she said she's trying to use local shops for her signage and products.
Looking ahead, Terrell said she wants to stay small, so she can give her patients personalized attention. She has a second room that's she might sublet to another physical therapist or massage therapist, she said.
For more information about Beyond Physical Therapy, visit www.beyondphysicaltherapy.net or call 928-710-1819.