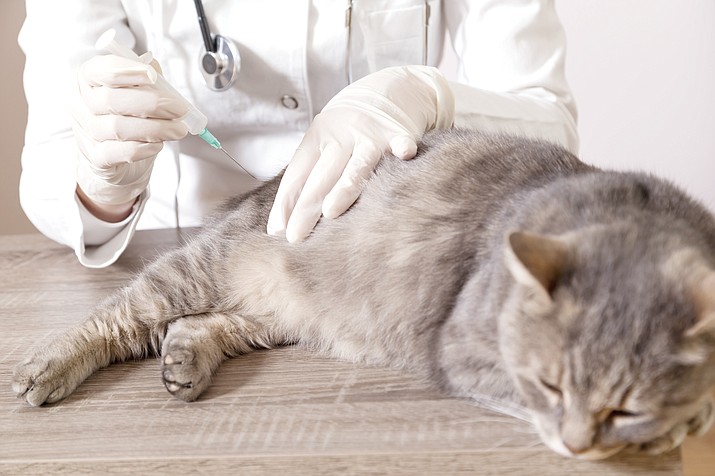 Originally Published: April 11, 2018 6 a.m.
Two rabies clinics are coming up the weekend of April 14 and 15.
The first will be hosted from 10 a.m. to 2 p.m. Saturday, April 14, at the Ming and More, 34430 S. Old black Canyon Hwy, in Black Canyon City.

The second will be hosted from 10 a.m. to 2 p.m. Sunday, April 15, at Holly's Market, 15970 S. Cordes Lakes Dr., in Cordes Lakes.
A Yavapai County Sheriff's Office (YCSO) Animal Control Officer will be at both clinics to sell dog licenses.
Dogs three months of age and older must be vaccinated for the rabies virus by a DVM and wear a current Yavapai County dog license, according to YCSO's website. Dog licenses are available annually and may be purchased from humane societies, sheriff's offices and low cost spay and neuter clinics.
For more information, call the animal control officer scheduled to be at the clinics at 928-771-3282.