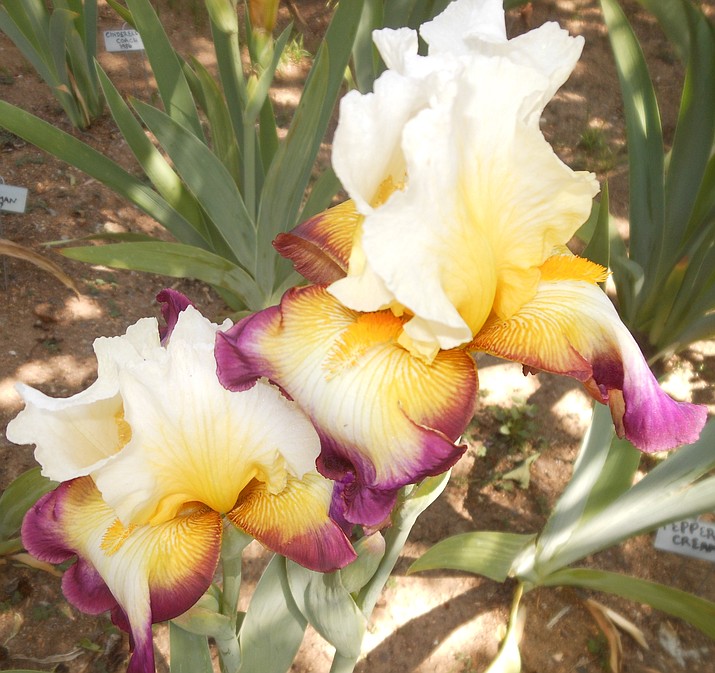 Originally Published: April 11, 2018 6 a.m.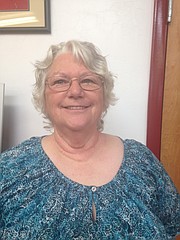 Spring is here and one of the first flowers of Spring is the Iris, which are among the best known and loved garden plants. For those who don't know, the word Iris means 'rainbow' because of all the beautiful colors of Irises.
Brenda Griffin of Chino Valley is an Iris lover and since moving here in 1993 has planted over 200 Iris and has 70 different colors growing in her garden.
"I have always loved gardening. When I was in junior high, when other kids were out being normal teens, I was in my garden. I have been interested in Iris for the past 40 years, but have really gotten into them since moving here," said Griffin.
"A few years ago I joined the Prescott Iris Society, and I really enjoy being with people who have similar interests and love the Iris as I do," she added.
The Iris Society will be having its "Kaleidoscope of Color" festival from 10 a.m. to 3 p.m. Saturday, April 28, at Mortimer Nursery in Prescott. It is a free event to the public, who can vote for their favorite Iris and also purchase Iris.
"Although I already have several varieties of Iris, but I do have my eye on several new releases that I would love to add to my garden. I don't have a favorite Iris, I love them all," Griffin said.
For those people who may be interested in growing Iris, make sure your soil has good drainage, plant the flowers where they will have at least six hours of sun, keep the beds free of weeds and foliage, and fertilize mid-February to early March, Griffin explained.
"Iris are so hardy and have such delicate flowers with such a variety of colors. The grace and beauty of this flower rivals the orchid and the extreme care that they take," she said.
"When I am in my flower garden, I am in my own little world where nothing matters but those flowers."
To contact the Iris Society visit http://prescottirissociety.org/