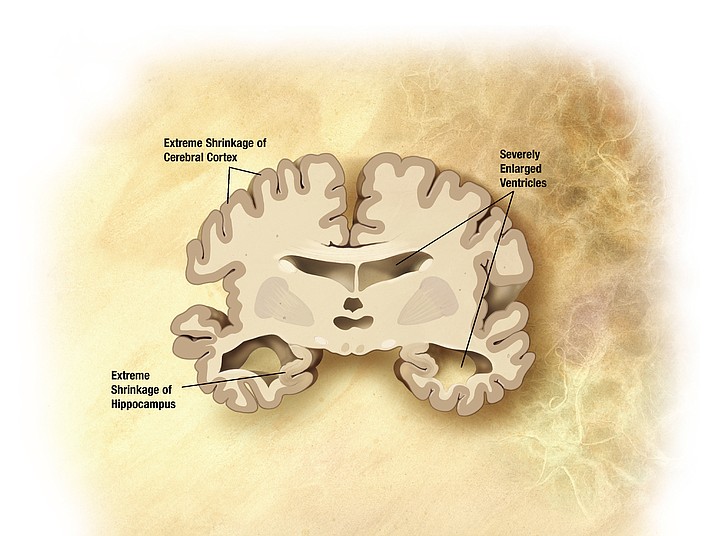 Originally Published: April 11, 2018 6 a.m.
Giving care? Welcome to the support group. West Yavapai Guidance Clinic recently started a support group for caregivers in Paulden and anyone giving care to anybody can be a part of it, according to Kathy Gorospe, the staffer running the project.
"It could be a parent giving care to their children, someone giving care to their elderly parents, siblings giving care to one another, someone giving care to a neighbor," Gorospe said. "Almost everybody is a caregiver."
The group started in March after the West Yavapai Guidance Clinic applied for and received a Cardon Legacy Grant, she said. Chief Development and Communication Officer Laura Norman thought it was a good idea and something greatly needed for caregivers who are usually exhausted and worn out due to caring for others and not so much for themselves, Gorospe said.
The group meets the first and third Tuesdays of each month at the Paulden Food Bank, 195 E. Aspen Road.
The next meeting is Tuesday, April 17, and is free to attend. Featured at the meeting is Jo Adams, who Gorospe said has expertise on Alzheimer's and dementia.
The group meets twice a month because it was set up that way, but with the next grant, the organization is going to try to do once a week for 10 sessions in a row, Gorospe said.
Being a caregiver is a difficult job and one thing the support group does is work with skills, she said. It's all about the caregiver and not who they are caring for.
"We are talking to the caregivers about what their strengths are and talents and what are some of the skills they could use to lift their spirits," she said. "We talk about mindfulness and self-care skills, coping skills, stress maker management. Then we go into some things that are based on positive psychology like forgiveness … love, life hope."
It's a good opportunity for caregivers to have some time with other caregivers who can provide emotional support, Gorospe said. It's a thankless job and the goal is to lift up the caregiver.
Further, caregivers who have the person they're caring for enrolled at West Yavapai Guidance Clinic can have 10 free therapy sessions, Gorospe said.