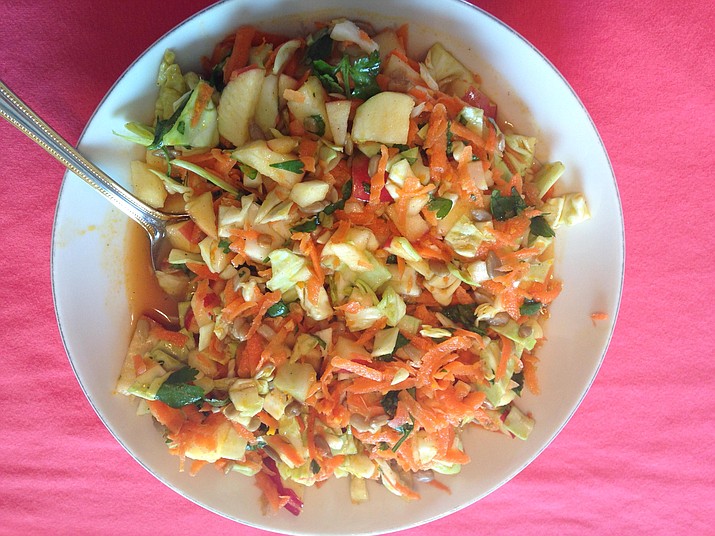 Originally Published: April 4, 2018 5:58 a.m.
What a delightful, light and healthy salad this is to have with your first picnic of the season. Hope you'll try it.
3 tablespoons Olive or avocado oil
4 tablespoons orange juice
'zest from one orange
3 teaspoons rice vinegar
1/4 cup sugar
1/4 teaspoon cinnamon
3 cups shredded carrots
1 cup chopped cabbage
1 crisp red apple (chopped)
1/2 cup fresh cilantro (chopped)
3 tablespoons sunflower seeds
Whisk oil, orange juice, vinegar, cinnamon,sugar, and zest in a large bowl. Add all other ingredients , toss well, then chill for at least 1 hour before serving.