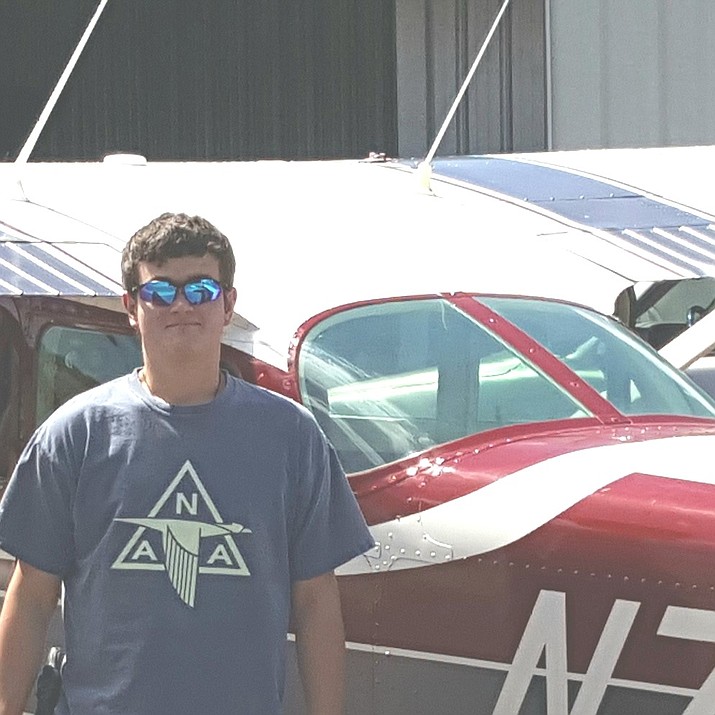 Originally Published: October 4, 2017 6:02 a.m.
Spencer Allan Kihlstrom, March 1, 1998 — September 22, 2017. Spencer was born in Steamboat Springs, Colorado, and moved to Arizona in the fall of 2003. He attended Chino Valley schools, graduating from Chino Valley High School in 2016. While in high school, he was active in Alpha Company/Star Club, Big Brothers & Big Sisters, MIJTED and CTE classes, a member of FCCLA and honors classes. He graduated from Chino Valley High School as valedictorian and continued his education career at Yavapai College with a goal of becoming a Commercial Airline Pilot.
Spencer enjoyed drafting, culinary arts and was always trying to figure out everything around him, frequently taking things apart just to put them back together and make them run again. He loved to collect cameras, fans, pens and had special interest in shooting and reloading ammo. He is survived by his parents; Lane Kihlstrom (Chellie Knutsen) of Chino Valley, Eileen Elliott (Bob) of Prescott, grandparents; Gary and Mary Kihlstrom of Colorado and Christina Anderson and Bob Wells of Texas, two cousins, Wyatt and Emily Kihlstrom and numerous aunts, uncles, cousins and innumerable friends.
He was preceded in death by his sister, Cydni Mae Kihlstrom, in 1997. Special thanks to all those people that had an impact/part in making Spencer into the great young man that he was. We will all miss his smile, sense of humor and his willingness to help all who crossed his path. May we all be better people with his memory. Services will be held on Oct. 7, 2017, at noon, at the Chino Valley High School Gym. In lieu of flowers, the family requests donations be made to Yavapai Big Brother & Big Sisters, 3208 Lakeside Village, Prescott, AZ 86301.
Information provided by survivors.