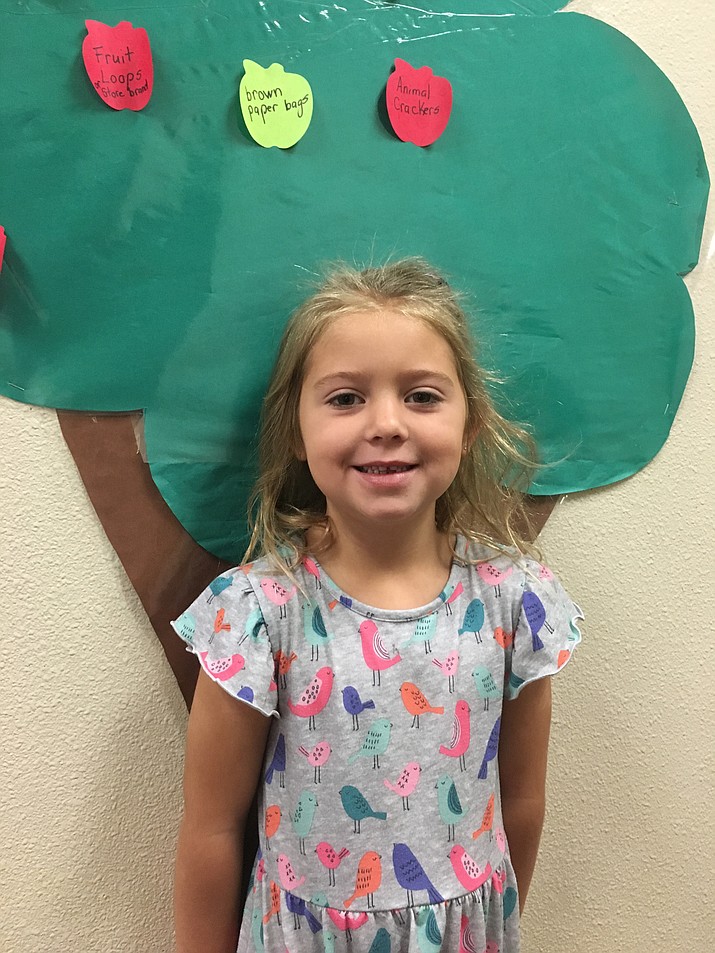 Originally Published: October 4, 2017 6 a.m.
Emercyn George is a delightful student. She is doing a great job in kindergarten. She follows all the school rules and gets along well with everyone in our class. Emercyn is nice to her classmates and cooperates all the time he is a shining star for this month's character trait: cooperation.
Emercyn enjoys coming to school every day. Her favorite part of school is recess and all the new friends she has made. She is a friend to everyone!
At home she likes to play with her toys and loves her mom and her whole family!
"I am so lucky to have Emercyn in my class!" says Ms. Ten Berge.
Information provided by Chino Valley Unified School District.