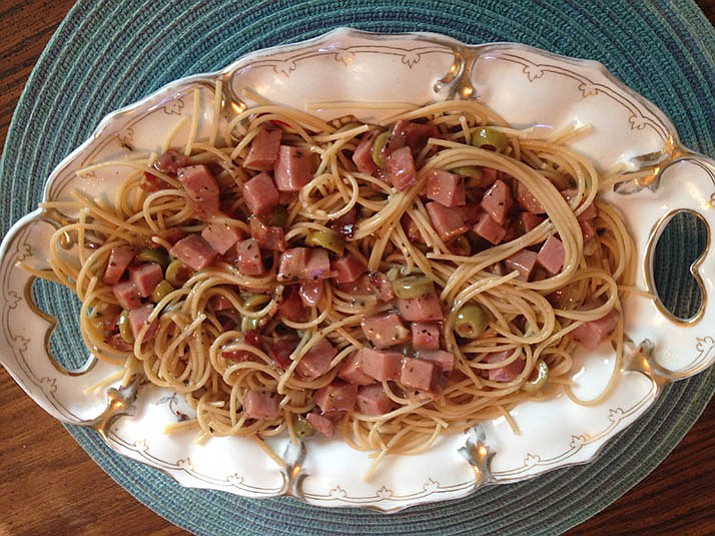 Originally Published: November 29, 2017 5:55 a.m.
Carbonara is a new dish I tried and both my husband and I loved it. Serve with a crisp green salad for a great flavorful dinner.
Pork Carbonara
12 ounces uncooked spaghetti
3 tablespoons butter
3 tablespoons olive oil
2 tablespoon flour
3 cloves garlic (minced)
2 cups cooked ham (cubed)
6 bacon strips cooked and crumbled
2 tablespoons dried basil
3/4 cup pimiento stuffed olives (sliced)
1/2 cup grated Parmesan cheese
Cook spaghetti and drain. In a large skillet heat oil, butter on medium heat stir in ham and bacon until heated through, than add basil and garlic, sauté for two minutes before adding olives. Slowly stir in flour, add 1 cup veggie broth stirring until spaghetti and meat are coated. Remove to serving dish add Parmesan cheese and toss to combine.