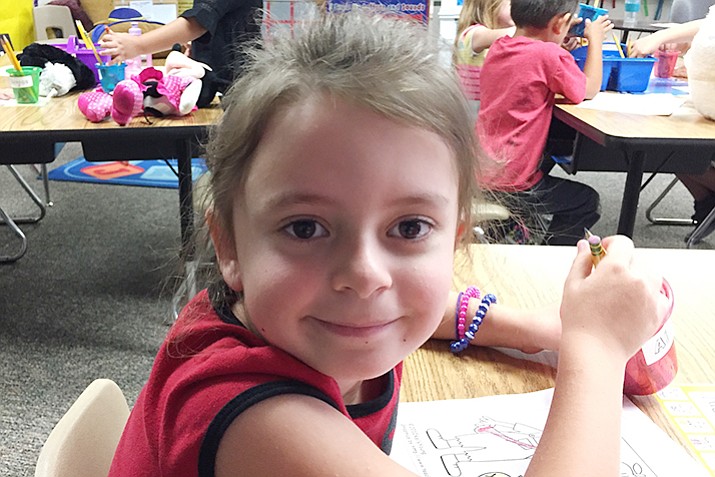 Originally Published: November 22, 2017 5:53 a.m.
Aleah Phipps is an amazing young lady at Territorial Early Childhood Center. She comes to school every day eager to learn and is not only a great student, but she has made a huge contribution to our classroom climate.

She may only be in kindergarten, but Aleah is the picture of compassion and kindness. She is always willing to help her fellow students and does so with a smile on her face. Any time another student is acting out in class she takes them by the hand and helps them to do the right thing. She is a friend to everyone. As the year progresses, we see more and more students following Aleah's example.
Information provided by Chino Valley Unified School District.