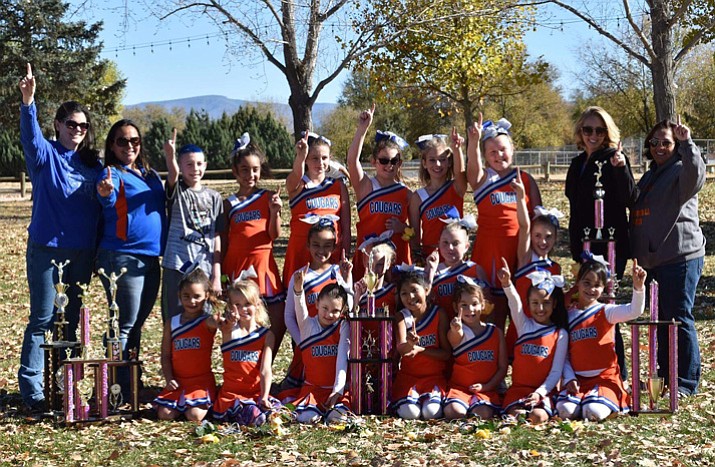 Originally Published: November 20, 2017 11:40 p.m.
The Chino Valley minors cheerleaders were awarded their first-place trophy Saturday, Nov. 18, at Memory Park in Chino Valley, for their efforts at the Northern Arizona Youth Football cheerleading competition at Prescott Mile High Middle School the week prior.
The event originally named the wrong winner, but the league made things right Saturday in awarding Chino Valley's cheer squad. The cheerleaders re-performed their routine in front of friends and family before being surprised with the trophy.