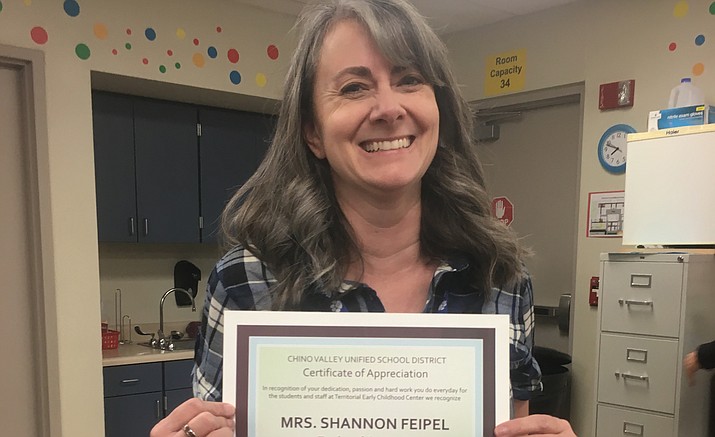 Originally Published: November 8, 2017 5:58 a.m.
Mrs. Shannon Feipel is an exemplary special education teacher at TECC. She has high expectations of herself and her students, continually seeking challenging ways to meet their unique needs.
She's in early and stays late to create personalized learning for each student and fun for all she works with. Her ability to work nonstop with such knowledge and compassion with all these amazing kids is truly a gift.
She loves each one of their differences and finds that unique way to teach them and see growth in all. She is such an amazing talent to juggle a wide range of student needs in a compassionate, engaging and student focused manner. Her classroom climate is one of caring and respect, developing student self-confidence.
Information provided by Chino Valley Unified School District.