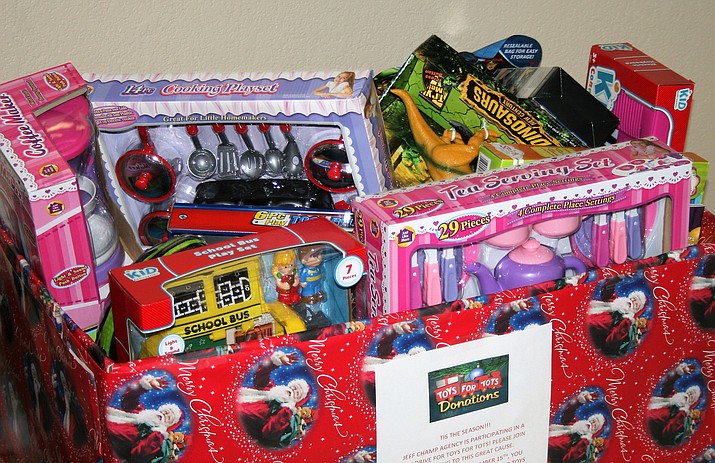 Originally Published: November 8, 2017 6:03 a.m.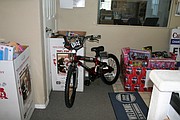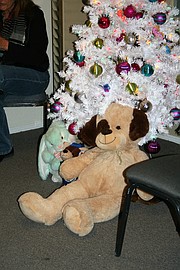 The Chino Valley Area Chamber of Commerce wants to make sure kids have the Christmas they deserve and one way of doing that is Toys for Tots, said Director Arlene Alen.
One of her favorite things to do, last year's drive saw three full trucks with people bringing in bicycles, huge bears and boxes of toys, Alen said.
"People like Supervisor [Craig] Brown brought in bags of toys, the mayor brought in bags of toys. They brought in tons of stuff and it was great," she said. "Then people kept bringing them in."
Next week's Chamber mixer, 5 to 6:30 p.m. on Wednesday, Nov. 15 at the Chamber, 175 E. Road 2 South, kicks off this year's drive, Alen said. As usual, it's open to the public and this one's usually a fun one with interesting food and the only mixer to include adult beverages, she said.
Last year, the drive helped so many kids to have a great Christmas and the hope is to do even better this year, Alen said.
"This year the goal is to exceed that. I'm telling everybody we want five trucks," she said. "I'd really be happy with four."
Though she didn't know just how many toys filled those three trucks last year, none of the toys that were donated were junk, Alen said. Some people made dolls that they sell for a lot of money at crafts events and donated two or three of them, she said. If every person in Chino Valley donated ate least one toy, it would fill a lot of trucks and make for some really happy Marines, Alen said.
People can drop off toys Monday through Friday from 9 a.m. to 5 p.m. at the Chamber, she said. Everything donated stays locally in the Chino Valley area, Alen said.
"We can reach more kids and more families and really make their holidays very special than we can just by adopting one family," she said. "It's a fun thing, there's no sadness about this unless we don't collect the toys. Christmas is a wonderful holiday and kids deserve to have great Christmases. We all remember the good ones when we were kids and the ones when we got socks. We want to make sure that they get more than socks."
For more information about the mixer or the Toys for Tots drive, call the chamber at 928-696-2493.