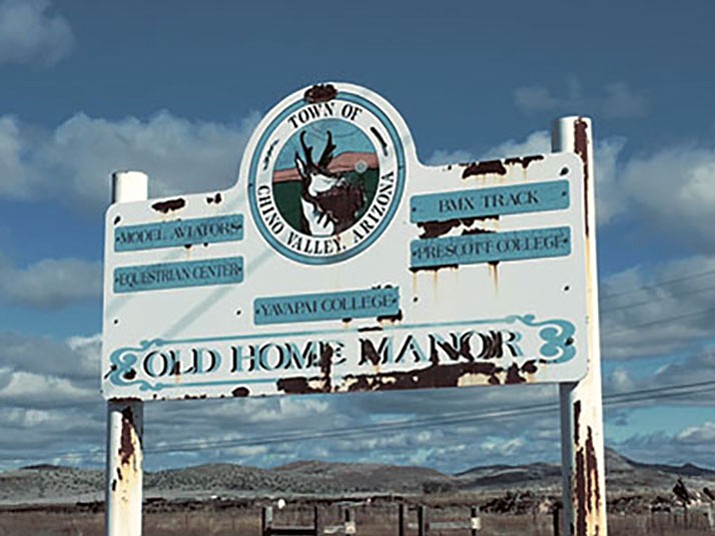 Originally Published: May 17, 2017 6 a.m.
Chino Valley council members approved the Phase I Master Planning services of EPS Group for Old Home Manor Industrial Park at its May 9 meeting. The contract allows for $24,300 to EPS to provide two conceptual land use plans for the 200-acre property.
EPS Group had previously presented a scope of work plan that entailed nine phases. Council approved only the first phase, which will include four visits to the town, meetings with stakeholders, and presentations.
The work will involve planning for light, medium and heavy industrial uses; vehicular and pedestrian access; connections, including trails, to surrounding community; drainage; lot layouts in sizes determined during research and analysis with the town; and site data tables.
Work will begin June 1 and be completed by Jan. 1, 2018, said Town Manager Cecilia Grittman.
Council approved the last of the property acquisitions required for the Old Home Manor Right-of-Way Improvements Project.
The land is needed for drainage, slope and temporary construction easements for road, water and sewer improvements along Peavine Trail and Colorado Way. Property owners Curt Wells and Jay and Jeri Willmore donated the parcels, which the council approved as part of the consent agenda without discussion.
Also on the consent agenda was approval of an agreement for the Arizona Department of Revenue to collect and administer privilege transaction and use taxes for Chino Valley. Town officials will be able to access the Phoenix Business Intelligence System for Chino Valley tax data only, for a cost of $2,000 plus $375 annual operational cost.
In planning for the annual Chino Mudder event, the Parks and Recreation Advisory Board determined it was acting outside the scope of its purpose. Council's amendment of the resolutions now allows for the advisory board to help raise money and plan special events.
The council unanimously approved property owner Michael O'Connor-Masse's request for rezoning a vacant 2-acre parcel from Agricultural/Residential 5 acre minimum to Commercial Light. The town's General Plan designates the land use of this property located near North Road 1 East as Commercial/Multi-Family Residential.
Ruth Mayday, director of Developmental Services, and the Planning and Zoning Committee, had recommended the rezone request as the property doesn't conform with the 5-acre minimum or to Commercial/Multi-Family Residential. She also recommended O'Connor-Masse dedicate a 25-foot right-of-way on East Road 3 ½ North to the town.
Associate Planner Alex Lerma said O'Connor-Masse held a public meeting for residents within a 300-foot radius, and only one person attended with questions that were answered. There was no opposition by neighbors and none from council members.