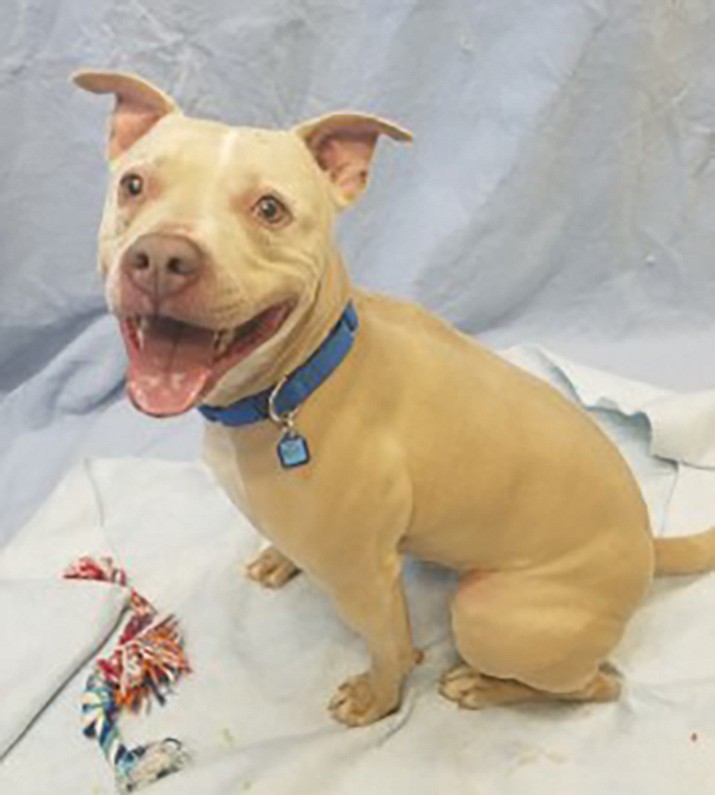 Originally Published: May 10, 2017 5:55 a.m.
Felix is an American Pit Bull/Terrier mixed male dog looking for a home. He is an adult and a very happy dog that longs long hikes. He seems to get along well with other dogs, but it's unknown how he will react to cats and very small children.
If interested in adopting Felix, visit him at the Chino Valley Animal Shelter, 1950 Voss Drive. Call 928-636-4223, ext. 7.