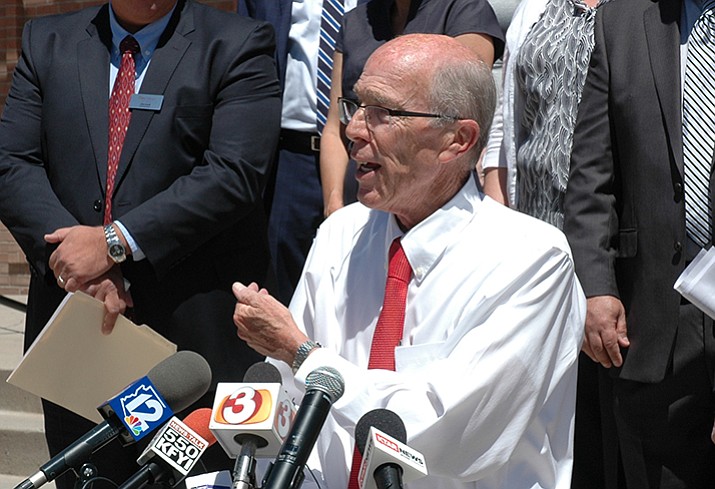 Originally Published: May 10, 2017 6:02 a.m.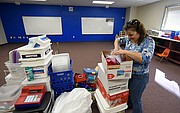 Three or four years ago, former Superintendent Duane Howard, Chino Valley Unified School District, started working on what has become a lawsuit to force the state legislature to fund building and repairs of schools.
"This is nothing new," said current Superintendent John Scholl this past week after the lawsuit was filed.
The district joined as plaintiff after it was unable to pass a bond that would help bring needed repairs to buildings, new textbooks, and replacement of 37-year-old buses.
CVUSD, identified as a poor district, was approached by Tim Hogan, attorney for the Arizona Center for Law in Public Interest, to be a part of the class action lawsuit along with three other school districts: Elfrida Elementary, Crane Elementary, and Glendale Elementary school districts.
Since 2009, state legislators have cut $4.56 billion to public schools, and have not restored any funds, states a press release dated May 1 from Arizona School Boards Association and Arizona Education Association, both of which also are plaintiffs.
"We thought it would be filed a year ago," Scholl said, but the group didn't want to interfere with Prop. 123, which voters approved in 2016 forcing the state to fund $3.5 billion over 10 years, a portion of the funds it previously swept from the education budget.
CVUSD receives $263,000 annually from the state now toward its capital budget, Scholl said. To give an idea of what that amount needs to cover, he listed how much textbooks cost – the district should be replacing one set every two years – $250,000-$300,000 to buy one set of one subject for K-12 grades.
"That's why you want to rotate their purchase," he said.
The district operates and maintains a bus fleet of 31 different sizes and ages of buses. To replace one of three buses from the 1980s will cost between $130,000 and $160,000. The buses are still passing inspections, he said, but as they age, the repairs get more costly.
"And we are spending money that could be used for teachers' salaries," he added. "Costs for computers, carpeting, classroom supplies for things like globes, also comes out of that fund."
Scholl compared the state budget cuts of 85 percent to public schools to 15 percent cuts to charter schools. He'd like to see a "level playing field," and, ultimately, full funding for all schools.
"We're doing a great job of educating kids. We don't want to get to the point where it's not sustainable. This is one step to help prevent that," he said.
He doesn't know what the outcome will be. The judge assigned to the case could say, "We've been here before," and rule in the plaintiffs' favor. Or the lawsuit could go through the court process, as it did in the 1990s, which may take years.