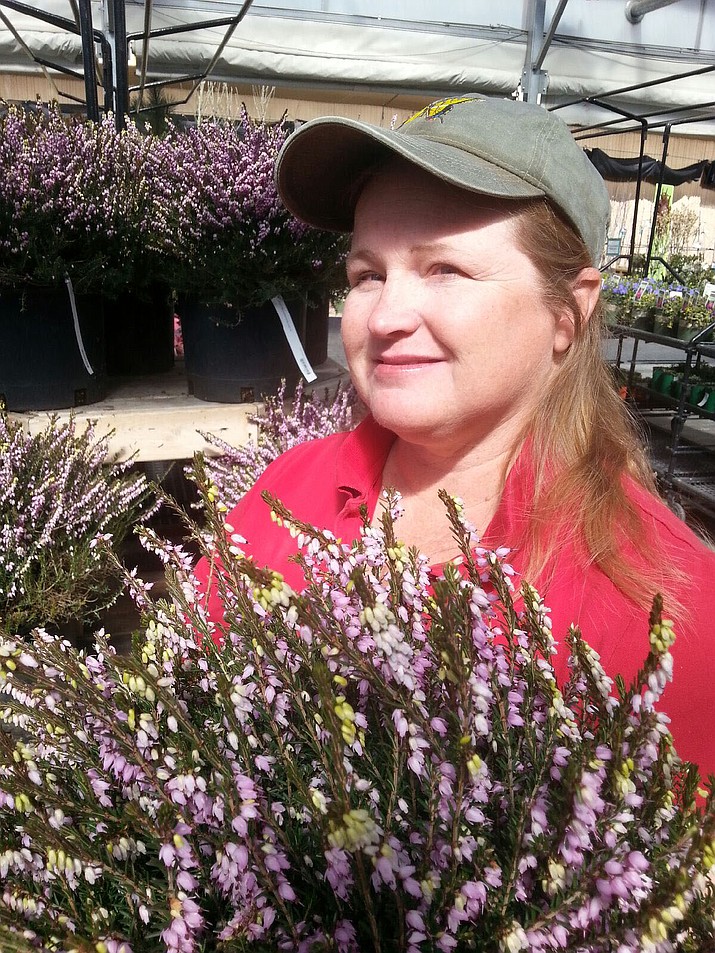 Photo by Diane DeHamer.

Originally Published: March 15, 2017 6:02 a.m.
The love of lots of pretty colors is how Lora Goulding of Paulden plants her garden each year.
"I plant a vegetable garden, but I love flowers and always mix flowers in with my veggies, because it's not only pretty but the flowers help bring pollinators to the garden," Goulding said.
Born and raised on a horse ranch in Nevada, Goulding said that her family always raised a garden because they always had lots of horse manure.
"I love to nurture things and watching them grow. Now that my son and daughter have out grown the need for 'mom' I use my time to garden," Goulding said.
Since moving to Paulden six years ago with her husband, Paul, and her two children, she has also become a master gardener.
"I am a budding master gardener. I enjoy this because I am a plant nerd. I work at Watter's Garden Center so it really helps with my job too," she said.
Goulding has some gardening advice to those garden lovers out there.
"Mix your flowering plants with your vegetables for an all season garden. With tomato plants (sweet 100's are the best) plant Blue Flax, and Mexican Hat flowers. The Blue Flax blooms early, and the Mexican Hats bloom in the heat of summer and draws the pollinators to the vegetables. The herbs Rosemary, and Oregano, Black Eyed Susans will grow well with tomatoes and peppers, and I also grow cone flowers with my thornless blackberries," Goulding said.
Goulding plants many types of perennial flowers every spring and summer to keep her gardens colorful.
Other gardening tips she suggests are using straw for mulching as it is so much cleaner and always try to water in the morning hours and not to water overhead so the vegetable leaves stay dry.
"Gardening is my therapy. When I'm out in the garden and I can hear the birds singing and bees buzzing, and everything around me is tranquil, it's as if they want me there and I'm part of it," she said.
"Spring is a happy time for me it's my favorite!"