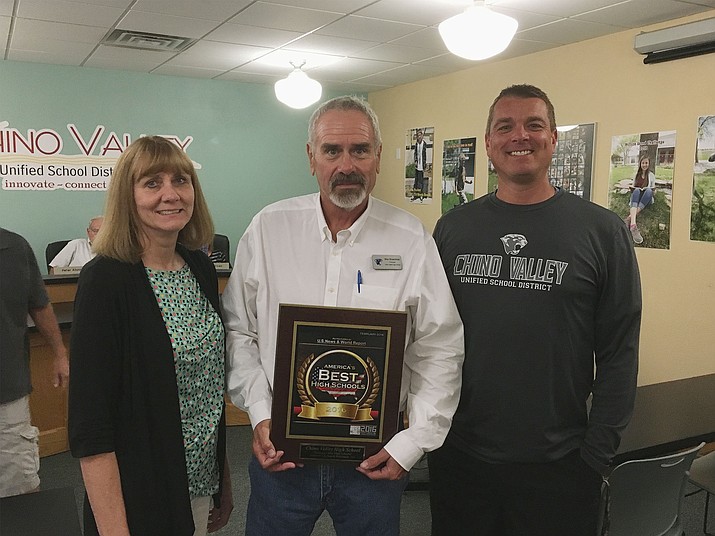 Photo by Ken Sain.
Originally Published: March 15, 2017 6 a.m.
The pending retirement of Chino Valley High School Principal Wes Brownfield has prompted a search for his replacement that will include a candidate meet-and-greet event on Tuesday, March 21 at the Chino Valley High School east gymnasium.
Chino Valley Unified District Superintendent John Scholl announced that the district advertised the position nationally and received 15 applications: two internal candidates, four from Yavapai County, four from Arizona and five from outside Arizona. The field has now been narrowed to four. The candidates the community is invited to meet are:
• Chino Valley Assistant Principal Heidi Wolf
• Kofa High School Assistant Principal Kevin Gettings in Yuma, Arizona
• Sedona Charter School Principal Dr. Lisa Hirsch
• Ash Fork Unified School District Student Services Director Brian Pereira
Interviews of all the candidates will be held on Tuesday, March 21 prior to the community meeting. Community members will be able to meet the candidates and provide written comments for review as part of the selection process.
Scholl said he expects to have a candidate to recommend to the Governing Board at its April 4 meeting. The new principal will begin the job on July 1.
Information from Chino Valley Unified School District.