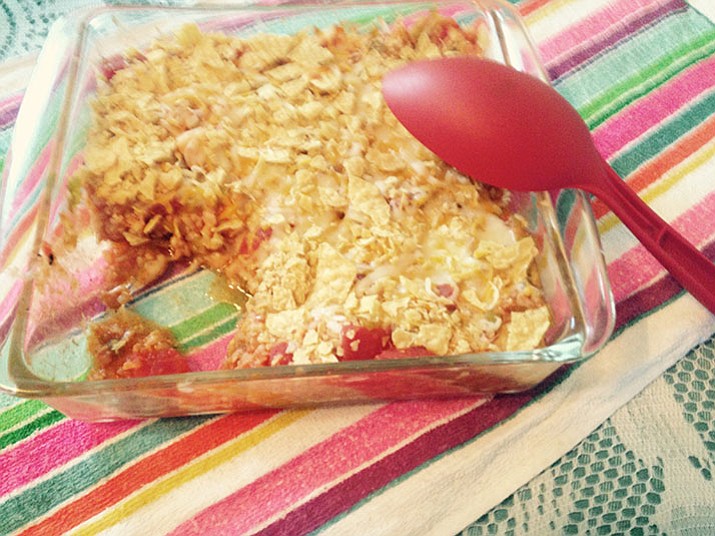 Originally Published: July 26, 2017 5:57 a.m.
This Mexican rice dish is quick and easy to prepare, and is delicious with warm, buttery, flour tortillas. It is sure to be a family favorite.
Cheesy Mexican Chicken & Rice
1 pound chicken breast tenders
2 tablespoons olive oil
2 cups instant brown rice (cooked)
1 can diced green chilies
1 can zesty chili style diced tomatoes
1 cup shredded cheddar cheese
1 cup mozzarella cheese (shredded)
1-2 cups crushed corn chips
Salt & pepper to taste
Salsa
Cut chicken into bite size pieces, season with salt and pepper and fry in the olive oil until brown.
Cook rice as directed and set aside.
Place cooked chicken in the bottom of a 9-inch by 13-inch baking dish. Mix together rice, tomatoes, and green chilies, 1/2 cup of each of the cheeses. Pour over the chicken. Sprinkle crushed corn chips over the top of mixture, top with the rest of the cheese.
Bake at 350 degrees for 35 minutes.
Serve with your favorite salsa.