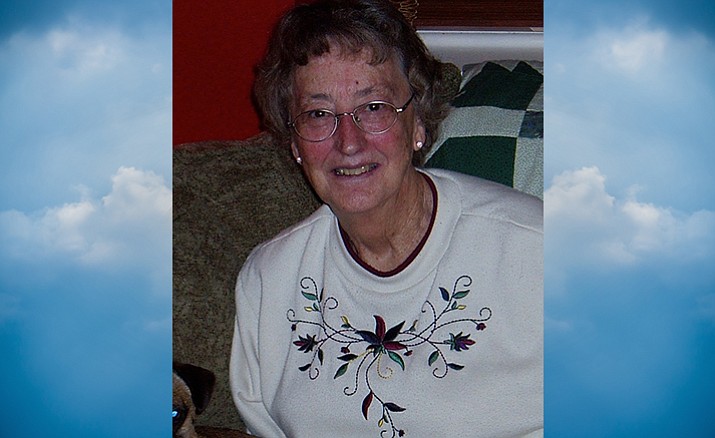 Originally Published: January 18, 2017 11:25 a.m.
Longtime Chino Valley and Prescott area resident Erna L. Curtis passed away on Dec. 30, 2016 after a brief illness.
Erna is survived by her daughter Cathy Binder (husband Bob); grandchildren Gary Curtis, Chad Binder, and Caryn Lee; great grandchildren Paxtyn and J.R. Lee; sister Margaret (Margie) Perkins; and numerous nieces and nephews. Husband Robert (Bob); son Robert (Bobby); and brothers Herbert and Louis preceded her in death.
Erna moved to Prescott at the age of 17, met Bob at Prescott High School, married on March 12, 1948, and enjoyed a long and happy life with him. She worked as a cook at Chino Valley School for a number of years. After Bob retired they enjoyed travelling across the country with their 5th wheel travel trailer. Erna always enjoyed cooking, sewing, and quilting. She donated many hand-made quilts to the local Cowbells association for their annual fund raising raffles, and was famous for her wonderful cinnamon rolls. She dedicated her life to family and church and will be missed by all who knew her.
Services will be held at Hope Lutheran Church in Chino Valley on Saturday, January 14, at 11:00 a.m., with a reception to follow in the church social hall. Erna's family requests that donations be made to Hope Lutheran in lieu of flowers.
Ruffner Wakelin Funeral Home assisted the family with final arrangements.
Information provided by survivors.