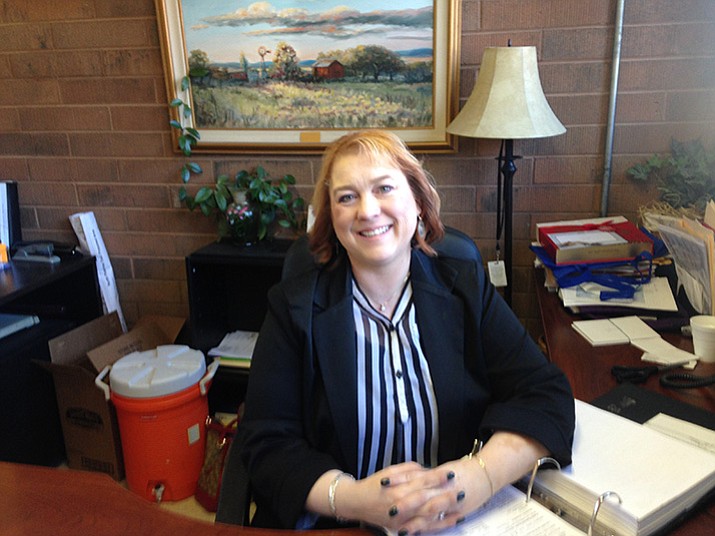 Originally Published: December 27, 2017 6 a.m.
Meals on Wheels was started in Chino Valley in the 1980s when some concerned community members had the desire to praovide meals to their friends and loved ones in their own homes, and deliver to those who were home bound and unable to prepare meals for themselves.
"We deliver meals Monday through Friday and at this time we have approximately 50 seniors we deliver meals to each day," said Cyndi Thomas Assistant Community Services Director. "A lot of these elderly people are very lonely and sometimes our volunteers are the only human contact that these meal recipients see. This is not only a meal delivery, it's also a welfare check for our isolated homebound seniors.
"We are blessed to have long time volunteer drivers but we are in dire need of more drivers. This commitment would be whatever people are willing to offer. It takes only two hours to pick up and deliver the food. You can volunteer for just one day a week, or just be available to substitute when a regular volunteer is unable," she said.
Mary Lou Henthorn has been a driver for the past two years.
"The reason I volunteer is because I have the time and in the past I have had a lot of help and I feel it is my turn to give back. I feel that is why I'm still here, because I have things to do. These elderly people are so appreciative of what we do, and that makes me feel good to help someone," Henthorn said.
Another volunteer, Jack Spratt, is partially disabled himself, but still volunteers as a driver, and his helper Karen Landis takes the meals into the seniors homes.
"Karen does all the work, I just do the driving. These meals are nutritious, and nice and hot, which is usually the only hot meal these seniors get," Spratt said.
"Volunteering is an honorable responsibility. With a new year upon us what better time to volunteer to help those in need. Anyone interested in helping with Meals on Wheels can contact Cyndi Thomas the Chino Valley Senior Center. Call 928-636-9114.