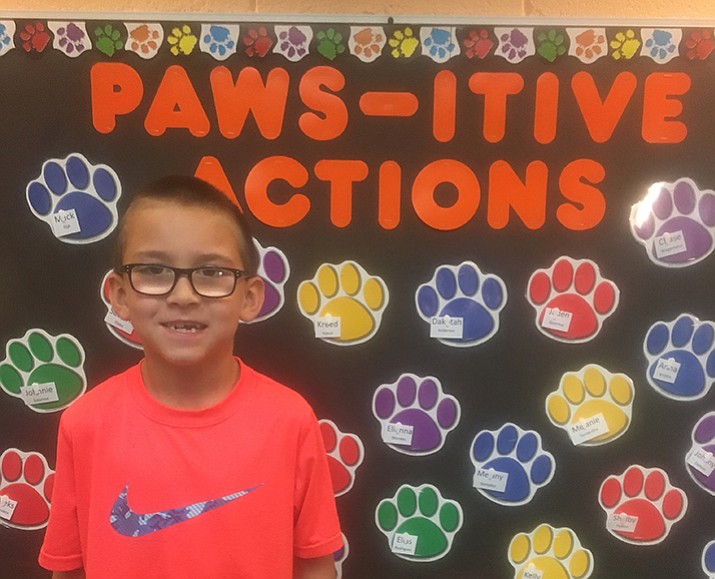 Originally Published: December 6, 2017 5:48 a.m.
Izaiah Dominguez is an amazing, enthusiastic and fun first grader at Territorial who loves math and is kind to all. He begins his day with a cheerful, "Good morning!" to adults and to his fellow classmates. His attitude of care toward others carries throughout the day. In addition to being responsible for his choices and responsibilities, Izaiah is a hard worker and he adds his great ideas to class discussions in a thoughtful manner.
Congratulations Izaiah! Keep making a difference in the world!
Information provided by the Chino Valley Unified School District.