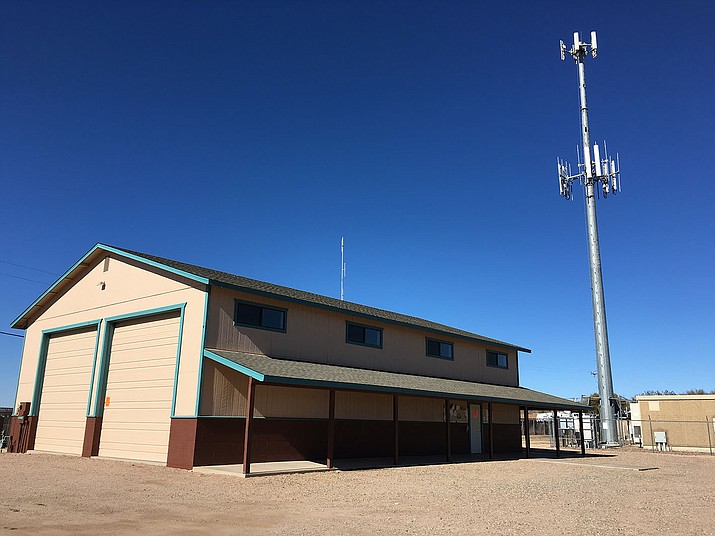 Originally Published: August 9, 2017 6:01 a.m.
Although various problems have cropped up in its renovation, the Paulden Community Center should be finished by the end of September, said Bea Coons, member of the Paulden Community Center board of directors.
Key tasks have been completed:
The offices have been retrofitted with drywall to meet fire code, texturing and painting is complete;
The building code required an air exchange unit, which is scheduled for installation this week, after nearly a four-month-long manufacturing delay;
The county did an ADA inspection last week and there are still some minor changes before final inspection will be complete, and then a fire inspection will be scheduled;
Concrete to satisfy the ADA parking spaces requirement has been done and is awaiting signage and striping.
Bathrooms have been brought up to ADA code to accommodate wheelchair accessibility, and awaiting proper signage to meet code requirements.
While the building is being retrofitted, the Paulden Community Center board felt it would be a good time to remove the two large roll-up doors and replace them with a new wall, windows and double doors to be compatible with exterior of the building. B's Contractors, the general contractor on this project, has assisted when needed, and will be removing the roll up doors, building the new wall and adding windows.
"This project is taking longer than expected due to lack of promised help," Coons said. "Our progression has been slow but steady over the last four months, with board volunteers devoting all their days off towards project completion.
"Our goal is to get a certificate of occupancy from the county by the end of the third quarter," she said.