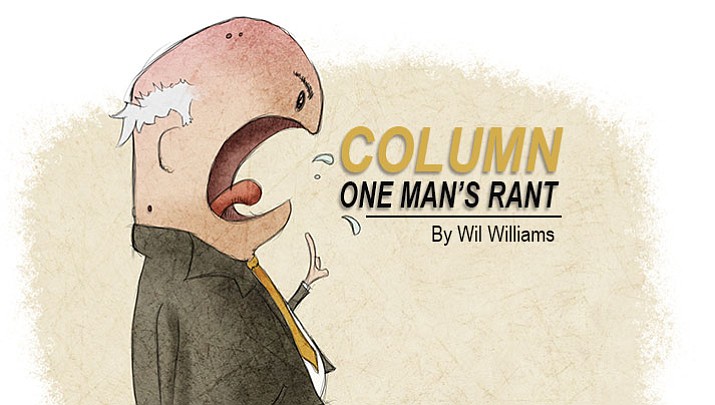 Originally Published: August 9, 2017 6:01 a.m.
The Chino Valley Morning Lions Club is at it again. On Sept. 2, the Morning Lions will sponsor the 31st Annual Territorial Days celebration complete with a parade, a pancake breakfast at the Senior Center, a raffle drawing and a craft fair in Memory Park. There are rumors that the Town will also host a special activity at this year's event since the Fourth of July celebration was cancelled.
Territorial Days seems to be growing ever more popular. We now count close to 50 entries in the parade and the pancake breakfast has recently drawn in the vicinity of 600 to 650 folks.
This is important news for the communities of Chino Valley and Paulden since funds raised by the Morning Lions Club from Territorial Days benefit local residents who qualify for free eye exams, glasses and hearing aids.
The Lions Club also donates funds to Chino Valley Unified School District #51 and a wide variety of youth-related and non-profit organizations in the area.
Speaking of the school district, this year's theme is "100 Years of Education," commemorating 1917 when the first Chino Valley school opened its doors. The high school is celebrating its 25th graduating class this year.
The raffle this year is generating its own brand of excitement which is nothing new. The top prize is a Ruger .357 Nighthawk single-action revolver with a custom-made holster and gun belt. Second prize is a pair of passes on the Verde Canyon Railroad. Third prize is good for a couple of Verde River cruises from the Clarkdale Kayak Company and fourth prize is a Bearizona Wildlife Park Carpass. Raffle tickets are only $1.
Raffle ticket sales tables will be set up at businesses around town through the end of August. One raffle ticket will be included with each Chino Valley High School football ticket purchased for the season opener on Friday, Sept. 1.
Tickets will be sold at the pancake breakfast. Raffle drawings will be held mid-day in Memory Park on September 2. Winners need not be present. If you want to purchase your raffle tickets in advance, call 928-350-8276.
You can also purchase a special edition Territorial Days t-shirt that features art work submitted by Heritage Middle School students. The cost is $15 each. Again, all funds are used locally.
Parade entries are encouraged to submit their applications early this year. Applications may be picked up at the Chamber and at the Senior Center.
For more information about Territorial Days 2017, call 928-350-8276.
To comment on this column, email wilaugust46@gmail.com.