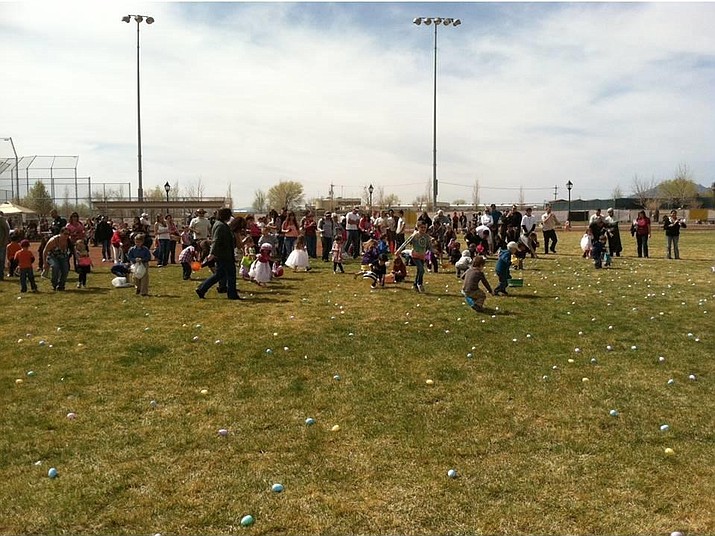 Photo by Diane DeHamer.

Originally Published: April 12, 2017 6:02 a.m.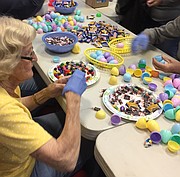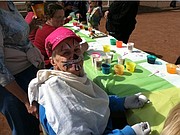 Spring is a beautiful time of the year, with children looking forward to finding Easter eggs filled with treats. Each year since 2011 the Chino Valley Word of Life Church has helped make the Easter Egg hunt a success in Chino Valley.
"We start preparing about two weeks ahead of Easter. Our pastor, Todd League, orders 5,000 filled eggs and the ladies of our church buy and fill another 5,000. All the volunteers for the egg hunt are from our church," said Carrie Barnes, director of new ministry development.
"We also appreciate the parents of the community working with us to recycle the plastic eggs, which some of the ladies in our church take home to run through the washer to be used for the next year," she said.
This year's Easter Egg Hunt, April 15, which starts at 10 a.m. at the Chino Valley Community Center, 1615 N. Road 1 East, also includes games, a train ride, egg dyeing, face painting, jumping castles, food, and a story time tent for everyone.
"Chino Rentals has graciously provided the jumping castles every year," Barnes said.
Chino Valley's Easter Egg Hunt is a very popular event and usually has crowds of approximately 2,500 people.
"Pastor League is very community oriented, and he is all about loving God and loving people," Barnes said.
"We feel very blessed as a church to be a part of the ongoing the Easter Egg hunt, and we as volunteers have many stories from parents thanking us for what we do."