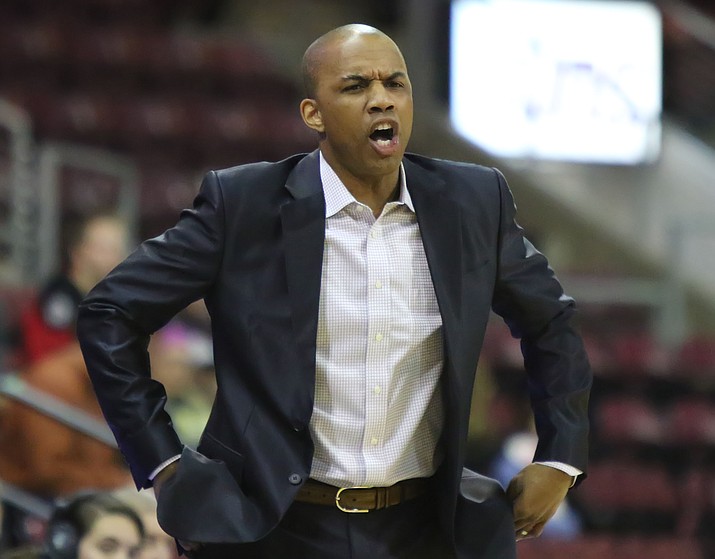 Originally Published: December 18, 2016 7:17 p.m.
Updated as of Sunday, December 18, 2016 11:39 PM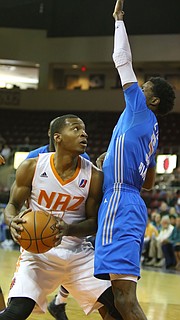 PRESCOTT VALLEY — Elijah Millsap had a double-double with 24 points and 12 rebounds, but Northern Arizona had no answer for the NBA D-League's leading scorer as Texas' Pierre Jackson dropped 35 points, handing the Suns a 115-99 loss Sunday afternoon.
It is the third straight loss for the Northern Arizona (10-4), which committed a season-high 23 turnovers and shot just 39 percent from the field against the Legends.
Suns head coach Tyrone Ellis said his club struggled against Texas because of their inexperience, and credited Jackson on being a "professional scorer."
"Not a lot of guys can be a pro scorer like that," said Ellis, who assigned guard Josh Gray the unfortunate task of guarding the former Baylor standout.
Taken in the second round of the 2013 NBA Draft, Jackson didn't miss a shot in the first half and finished 10 of 16 from the field, including five 3-pointers, was a perfect 10 of 10 from the free-throw line, and collected six assists and five rebounds.
"Hopefully that leaves a sour taste in Josh's mouth," Ellis said.
Jackson credited his teammates for trusting him.
"I'm just trying to do the best I can while I'm in the D-League to help us win," Jackson said. "When I have the shots I take them. My team has a lot of confidence in me, and I try to capitalize on my opportunities."
Texas (8-6) has played through one of the toughest schedules in the D-League to begin the season with 11 of its first 16 games on the road.
"I don't think anyone has had a tougher schedule than us so far," Jackson said.
Legends head coach Bob MacKinnon agreed with All-Star-worthy guard.
"Scheduling is a big part of why you're successful in this league, and we've had a rough early schedule, and we're still two games above .500," MacKinnon said. "I think that shows how good a team we can be."
Other standouts for Texas included Many Harris, who scored 27 points, while Quincy Acy gave the Suns fits inside with 21 points and seven rebounds.
MacKinnon said his club has the best backcourt in the league with Jackson and Harris.
"I think they play well together, then you throw a guy in there like Quincy Acy, who is an NBA player … this thing is about the players and we're fortunate we have good players," MacKinnon said.
For the Suns, Millsap, a former UAB standout, shot 5 of 10 from the field, but was 14 of 19 from the free-throw line to go along with his four assists. Xavier Silas scored 20 points thanks to four 3-pointers, and center Johnny O'Bryant recorded a double-double with 14 points and 10 rebounds.
INJURY REPORT
Suns point guard Askia Booker missed his fourth-straight game Sunday afternoon with a groin injury, but Ellis reported it will not require surgery.
"We're missing him. We're missing that experience," Ellis said, adding he expects the former Colorado standout to miss another seven to 10 days.
Booker injured his groin during a 142-135 double-overtime loss to Los Angeles on Nov. 23, but attempted to play through it before shutting it down. He is averaging 20.6 points per game in eight appearances this season.
NEXT UP
Northern Arizona will play their last home game of 2016 when they host Oklahoma City (8-7) on Friday, Dec. 23. Tipoff is scheduled for 7 p.m.
Brian M. Bergner Jr. is a sports writer and columnist for The Daily Courier. Follow him on Twitter, Instagram, Periscope and SoundCloud at @SportsWriter52, or on Facebook at @SportsAboveTheFold. Reach him by phone at 928-445-3333, ext. 1106.